White Angelic Pants at Free Fire: check out the full collection
Women's and men's pants, hair, sneakers and shoes are the new Angelic attractions for Garena's Battle Royale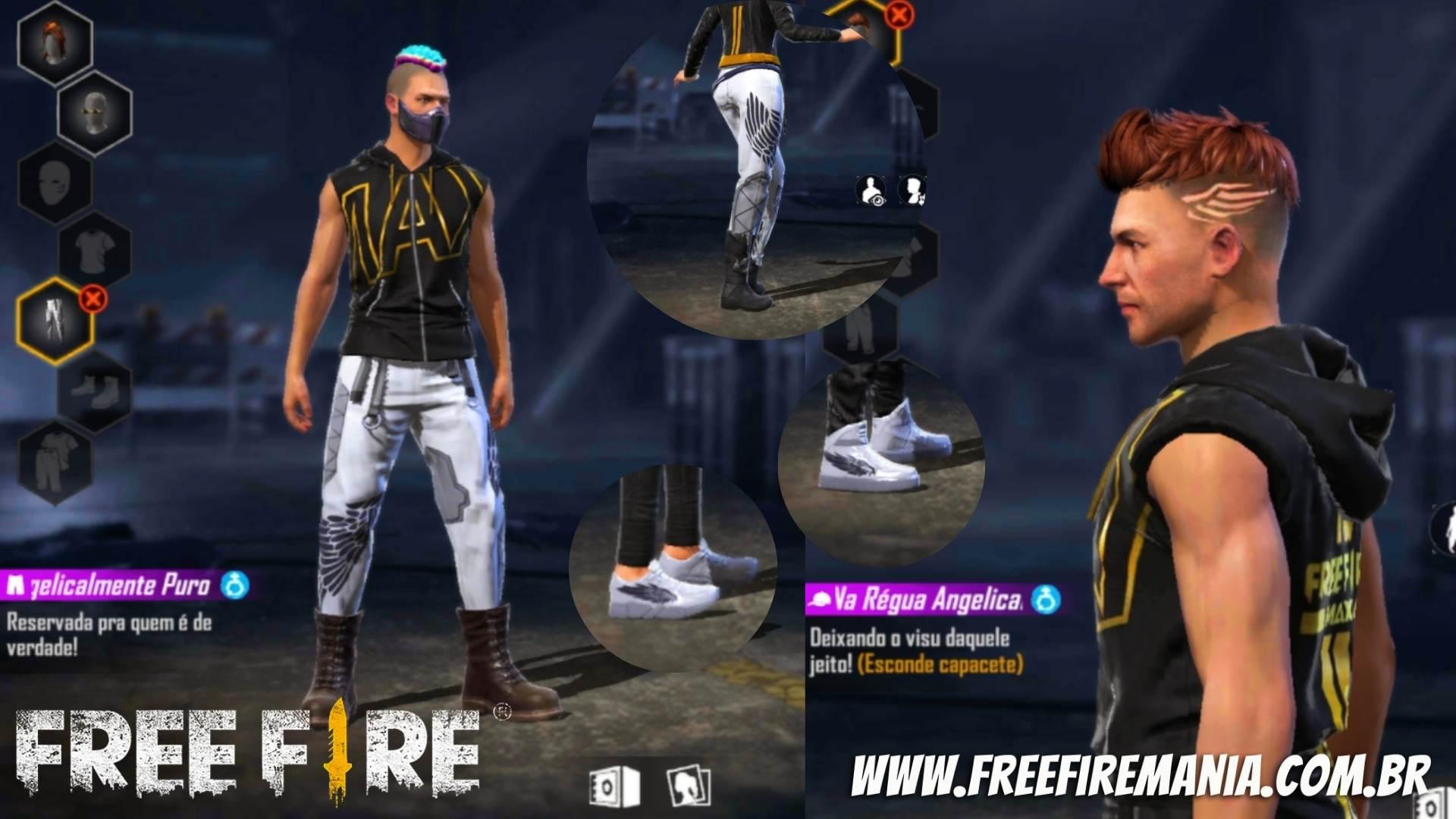 Free Fire players are excited about the arrival of new Angelic items to the game. The first Angelic Pants (blue) was an absolute success and until then, Garena 's developers have created items to satisfy the players' desire to receive with this theme.
Now, as determined by the Free Fire Mania website, the new white Angelic items are due to arrive in July and players from all over the world will try their luck in the Lucky Royale events in search of the newest items, they are: White Angelic Pants (female and male), " Na Régua Angelical " (haircut), Angelicalmente Puro (Tennis) and Sapato Angelical.
Although the name given to the collection is " Angelicly Pure ", users and Battle Royale fans already call the theme White Angelic Pants , due to the similarity with the other previous items.
At first, the white Angelic Pants, as well as the other themed items, can be seen in the video below:
About Angelic Pants
Undoubtedly, the Angelic Pants is a very popular, hyped and rare item on Free Fire . The item is so famous that many players spend thousands of diamonds trying their luck at the event, including this cosmetic now having a show on the catwalks of São Paulo Fashion Week .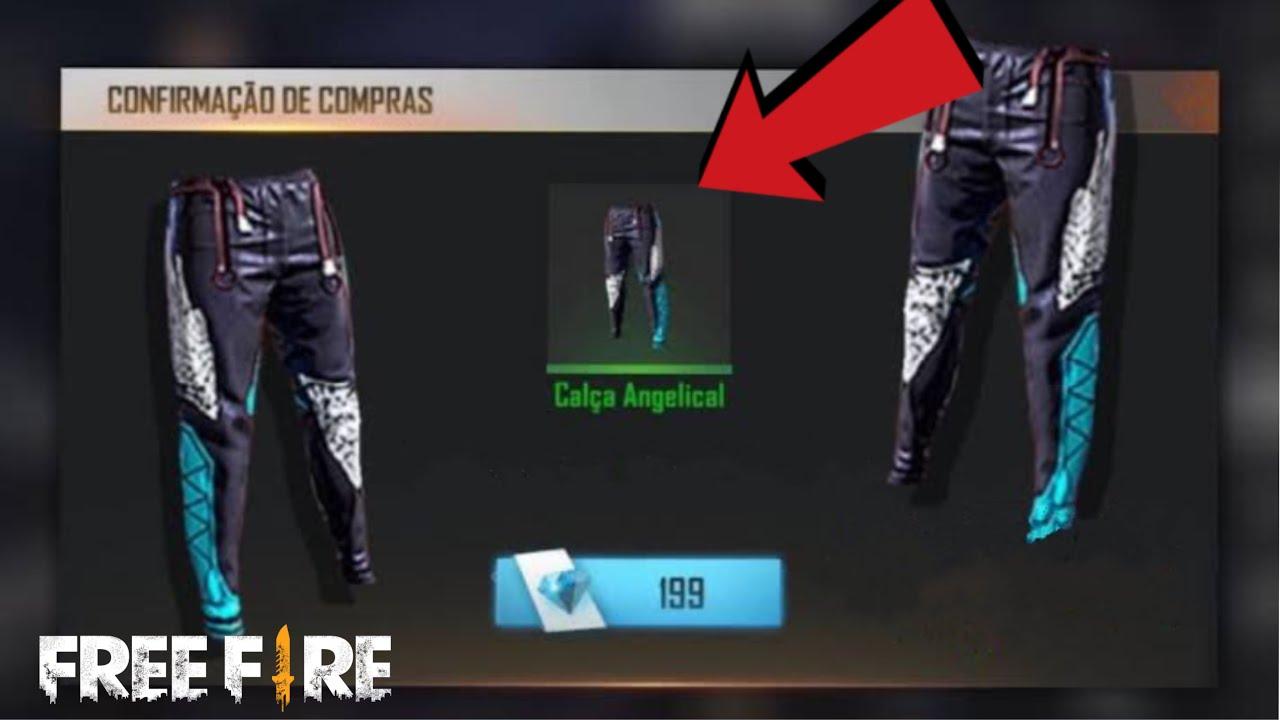 Although much is speculated about the arrival of this item in the game, it is important to remember that the Angelic Pants were launched at Free Fire in 2018 , through the boxes in the in-game store. Then the item began to return through the Prized Spells event, which is also responsible for the Samurai Zombie skin.
Little noticed by players in general, each Free Fire item has a specific rarity and in the case of Angelic Pants , there are now two rarities:
Red Angelic Pants – Epic
Blue Angelic Pants – Mythic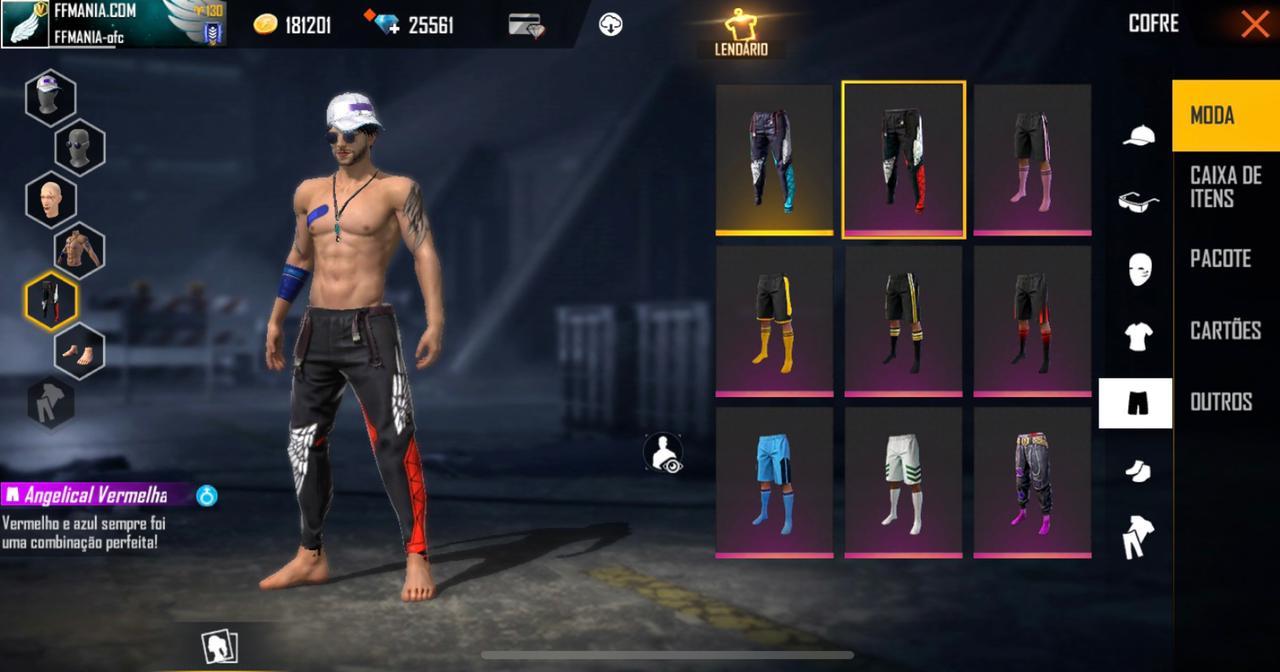 It is worth remembering that Angelic Pants , whether blue or red, only appear twice a year within Free Fire, which is why they are so rare and hyped by the community.