Free Fire: Diamond Royale named Dragon Spy starts arriving on servers
The Dragon Spy skin will be the newest package to be added to Garena Free Fire.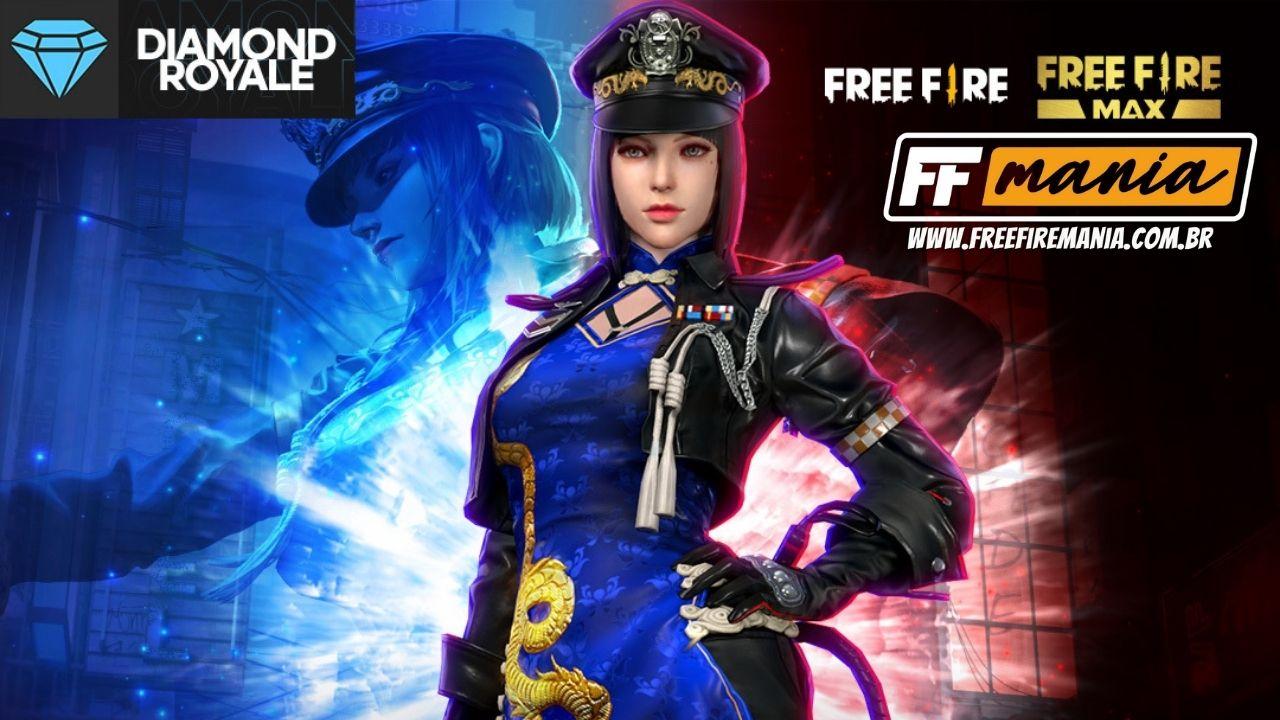 Packs and skin sets are one of the most desired items in Free Fire . Most users have an intense desire to get them. The game offers a variety of methods for players to obtain exclusive packages, one of which is the Diamond Royale event.
On Monday, the 18th of October , Free Fire should present the new Diamond Royale , with the female package called Espiã do Dragão , the set was released on "gringos" servers and should also arrive in Brazil, although not yet confirmed by Garena .
The Dragon Spy pack will be available for a total of 19 days, during which players will have to spin with diamonds in order to win the set with the skin .
Remember that the new version of Diamond Royale includes items such as Fragments and also the Magic Cube itself, being one of the roulette prize options.
A guide to getting the Dragon Spy Pack in Free Fire via Diamond Royale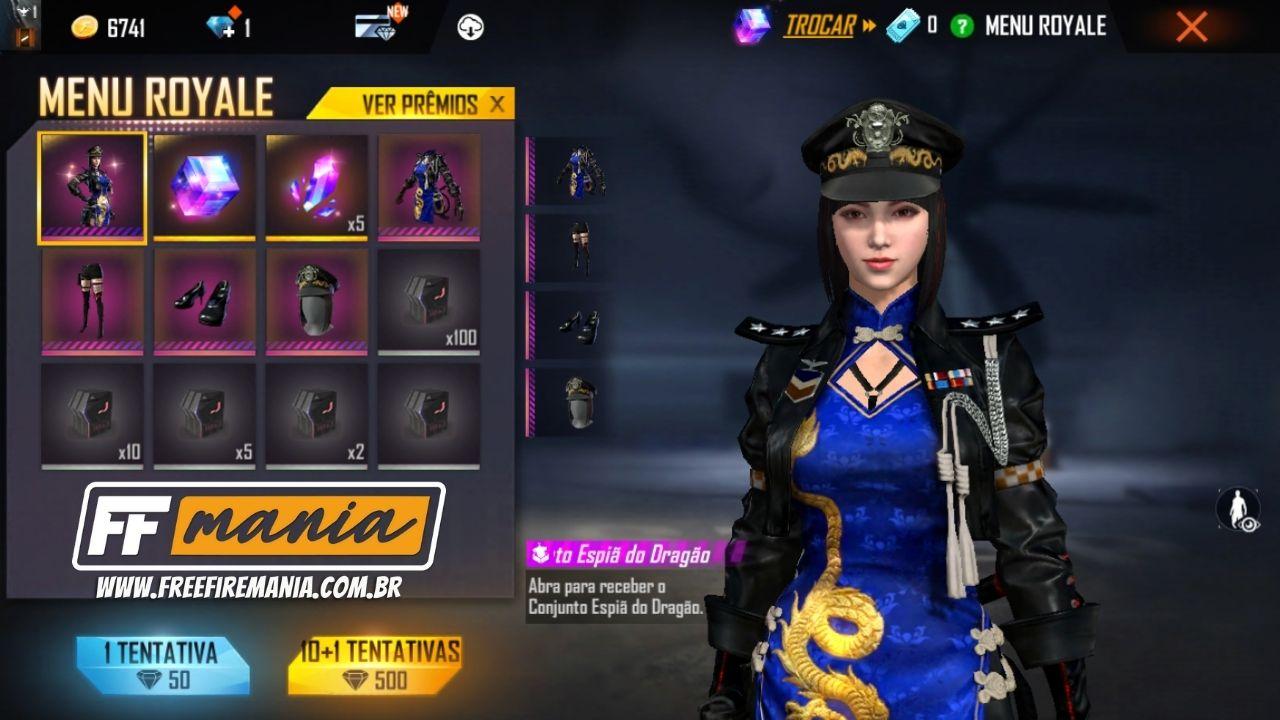 As mentioned earlier, the Dragon Spy pack is the grand prize of the next Diamond Royale . Each spin in the event costs 60 diamonds, while a collection of 10 + 1 spins costs 600 diamonds.
Diamond Royale tickets can also be used by players for the same. With each successive spin, players' luck increases, increasing players' overall chances of receiving the Grand Prize.
Here are all the items in the Dragon Spy pack:
Dragon Spy (top)
Dragon Spy (bottom)
Dragon Spy (shoes)
Dragon Spy (head)
Steps to access Diamond Royale in Free Fire and get the Dragon Spy female pack :
Step 1 : Once players open Free Fire on their devices, they will need to click on the " Menu Royale " icon located on the left side of the lobby menu.
Step 2 : On the Diamond Royale tab, players need to select the number of spins they wish to make later.
Step 3 : Finally, a dialog box will appear, asking users to confirm the process. After doing this, the diamonds will be removed from the player's Free Fire account and a random prize reward will be withdrawn.