Free Fire x BTS: unreleased content starts to be released tomorrow
Among the news are a new in-game mode and a video clip specially produced for the Gen FF campaign.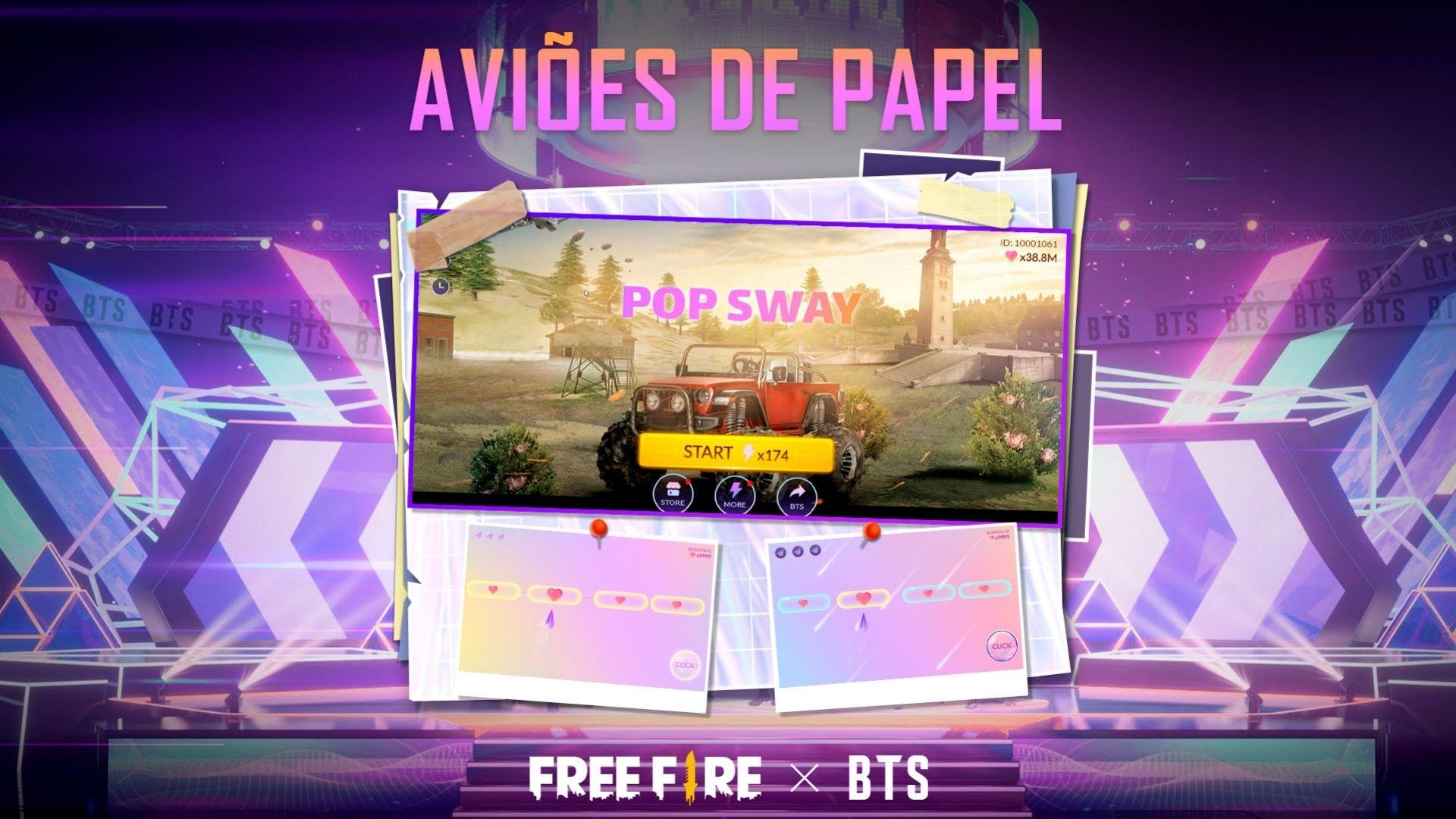 Starting tomorrow (1), more content from the Free Fire x BTS partnership will be available for everyone to enjoy. Fans and players will gain full access to Free Fire x BTS content in-game and on all Free Fire social networks.
Learn more about what to expect from Free Fire x BTS this April:
Keep an eye out for the next Free Fire x BTS music video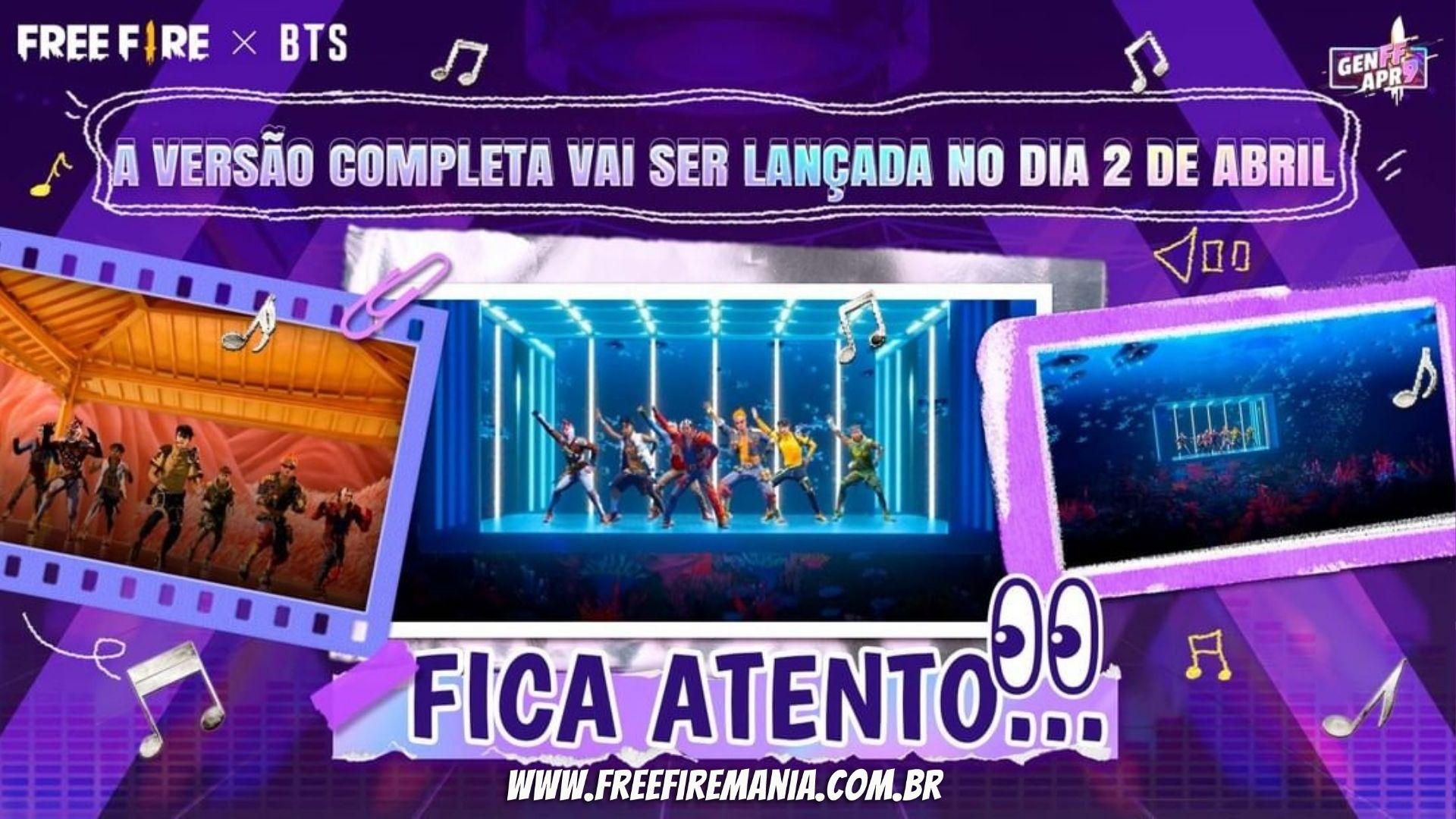 Now, Free Fire will bring a music video with special characters from " IDOL ", one of the biggest hits of the musical group BTS created for the Gen FF campaign. The full video will be released on April 2 and will feature Free Fire characters such as Maxim, Álvaro, Hayato, D-Boas, Shiro, Wolfrahh and Kla dancing to the beat of the song.
It is worth remembering that Gen FF tells a story of bravery and overcoming life's challenges, reminding players that they are unique stars in their own stories. The clip seeks to inspire players around the world to embrace the stars they truly are.
Check out a snippet of the video on YouTube:

The Gen FF Paper Planes in-game event begins!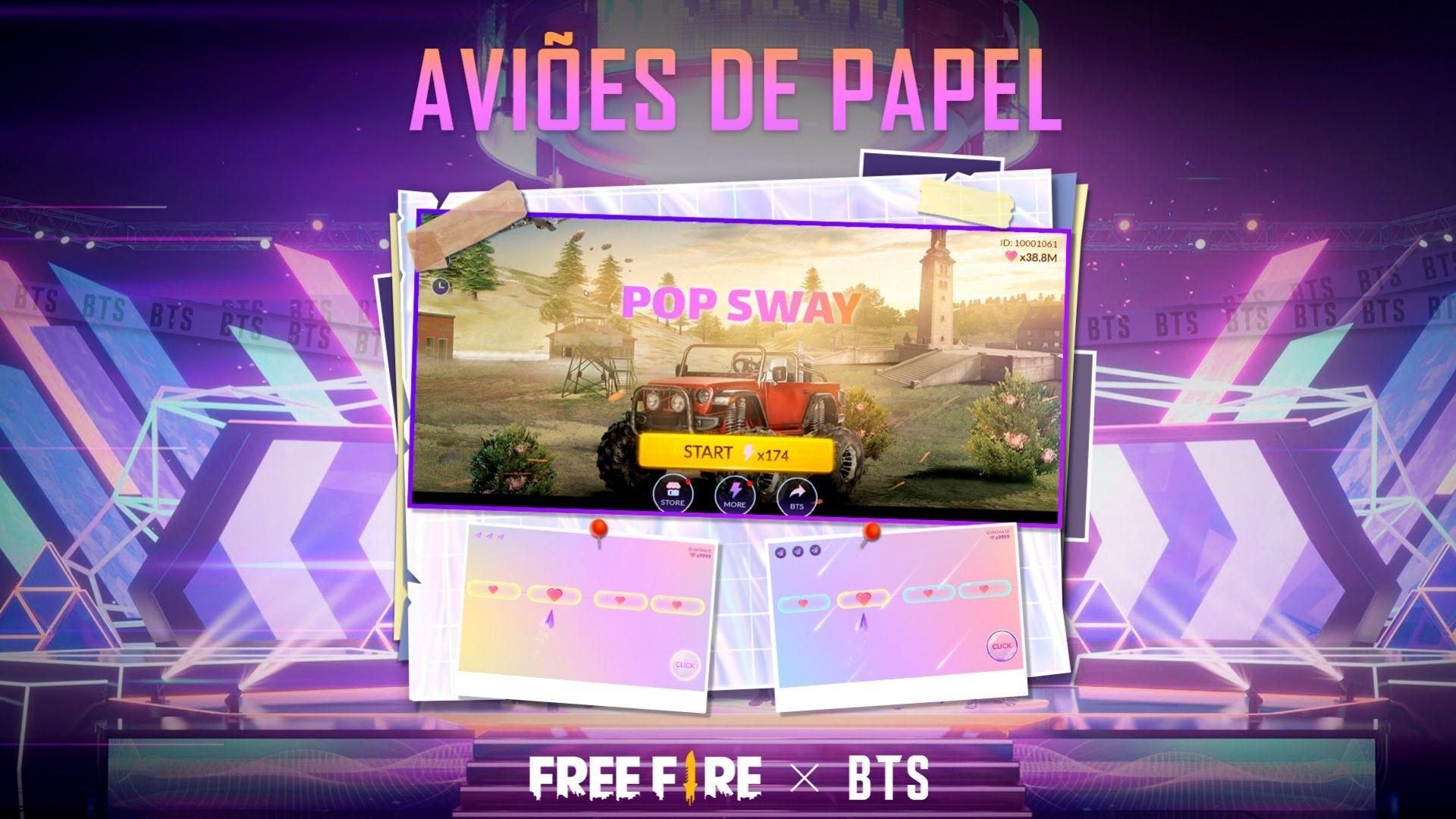 The Paper Planes themed in-game event will finally be released for fans and players to enjoy on April 2nd . An event compatible with collaboration, Paper Planes is a rhythm game , in which it will be possible to reach milestones with the main Free Fire soundtracks being played in the background.
Try the new Akimbo Time mode and get the new Dom Singular skin on April 1st!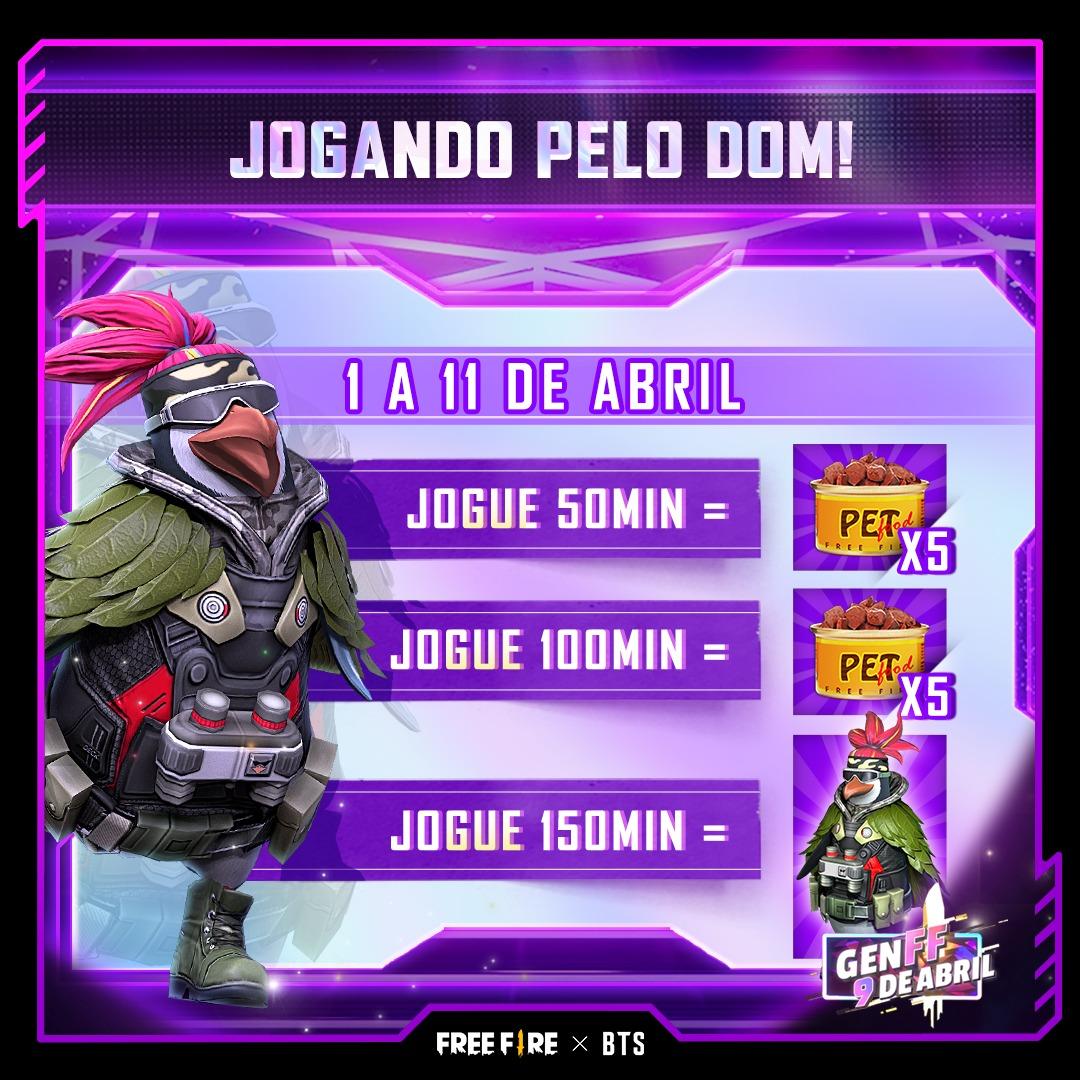 Finally, Free Fire will also introduce the new Akimbo Time mode, starting on April 1st . In the new mode, players will be able to add the Akimbo Glove function and wield weapons in both hands during Battle Royale matches.
In addition, players will also be able to receive the new special skin from the Free Fire x BTS collection, Dom Singular , by reaching in-game milestones between April 1st and 4th .