Fazendinha no Free Fire: FF Valley event available from April
Web event gives free rewards to players who grow seeds and harvest the crop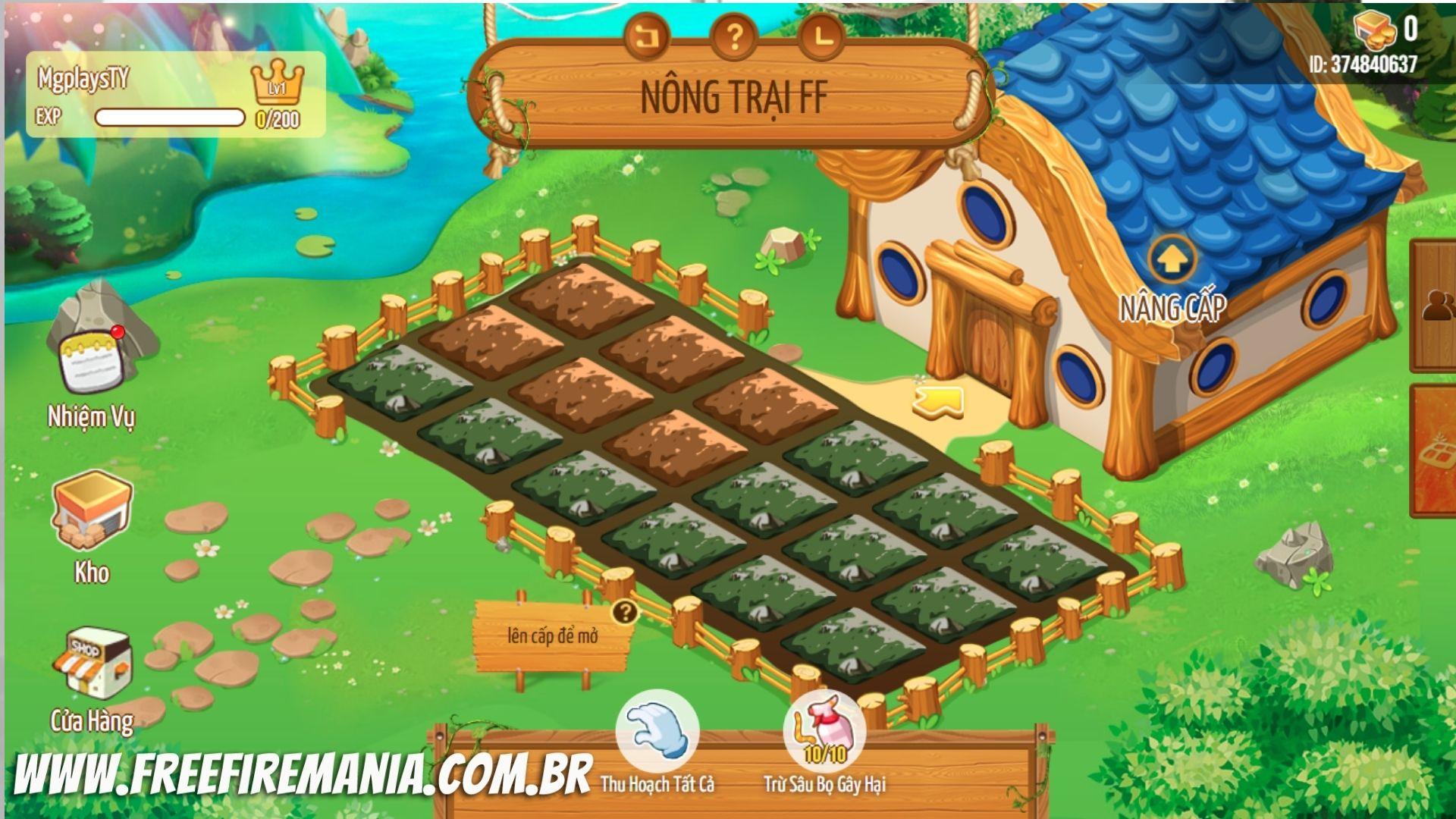 Garena Free Fire , one of the most popular and widely played Battle Royale games, continues to introduce new in-game modes for players to liven up their gameplay. This not only makes the game more exciting and fun, but it also attracts new players. Now, the game is ready to excite its players by bringing another new web event called FF Valey , known as the Free Fire farm .
The update was shared by Free Fire through the weekly calendar . According to the information provided, players will have access to a farm and a house. First, users must plant seeds and second, they must harvest and sell the items to earn rewards.
Fazendinha no Free Fire: see how the FF Valley event works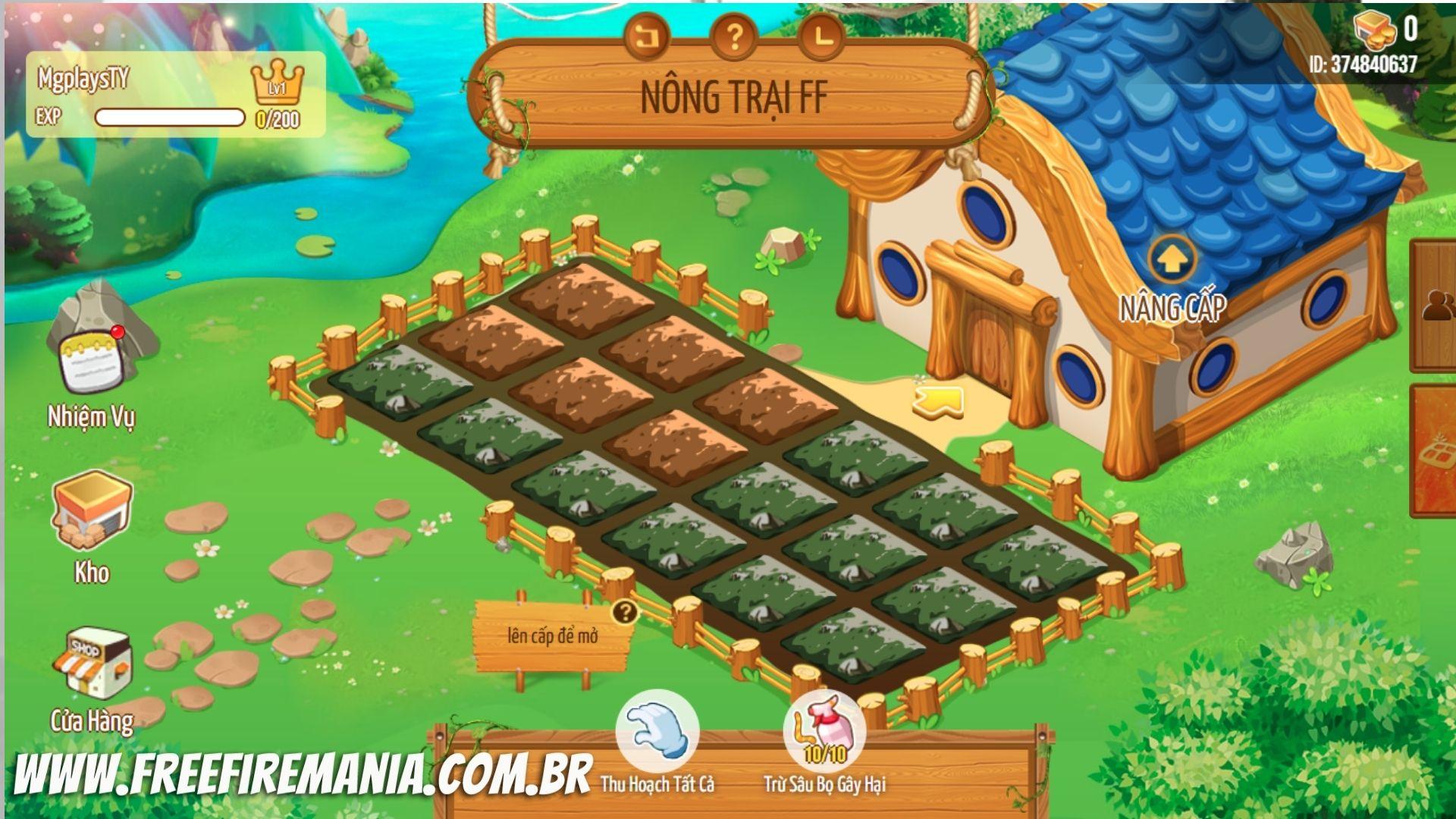 At first, the " FF Valley " event will be launched this Friday, April 1, 202, after 04:00. In the web event, players should be aware of two types of scenarios: farm and house .
farm
In this part, players must plant the seeds and obtain crops, selling what has been harvested generates FF Valley tokens that can redeem rewards and upgrade the house . In addition, it is also possible to go to your friends' farmland to get more crops.
Home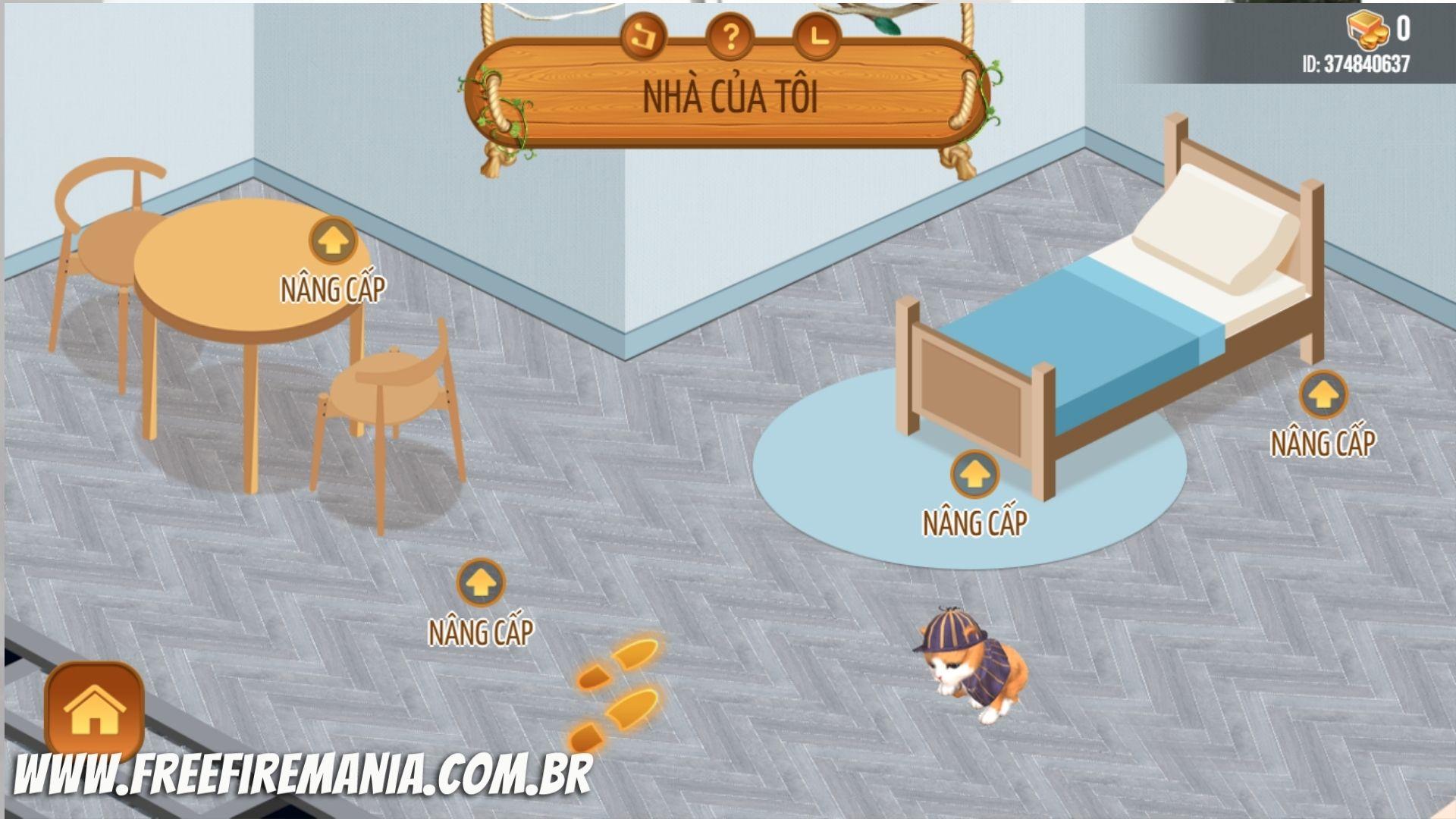 On the other hand, players must access the house by clicking on the door to enter. Then they must upgrade the items to reach a higher level using FF Valley Tokens. It is worth remembering that it is also possible to visit friends' houses and leave a footprint.
rewards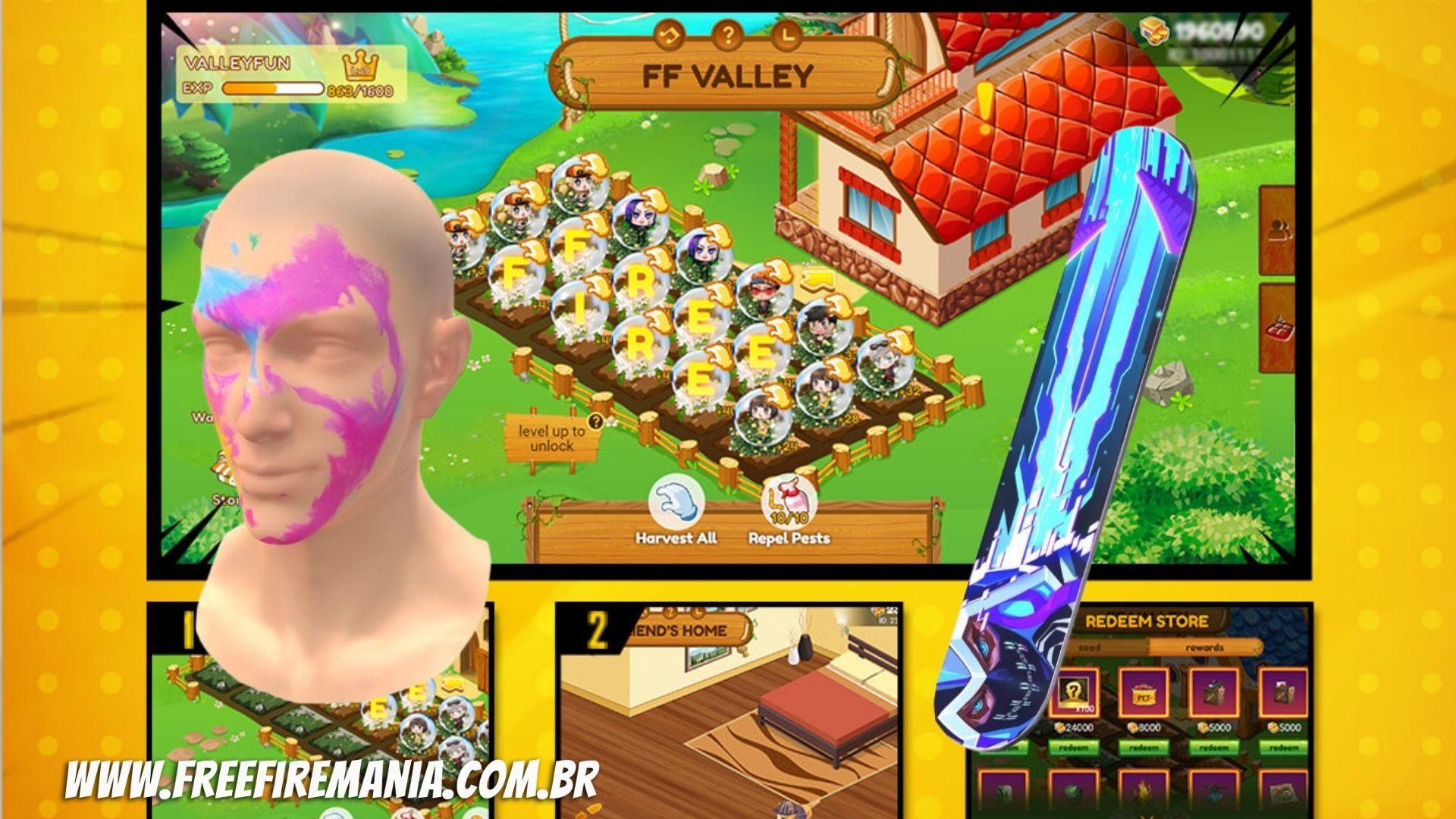 Finally, as per the weekly calendar, two rewards will be present at the Free Fire farm (FF Valley), they are:
Colored Face
Egg Hunt board