A Patroa Free Fire: how to get it, description, history and everything about Anitta no FF
This is reflected in the 4 uniquely available skill slots for the Mistress character within the game.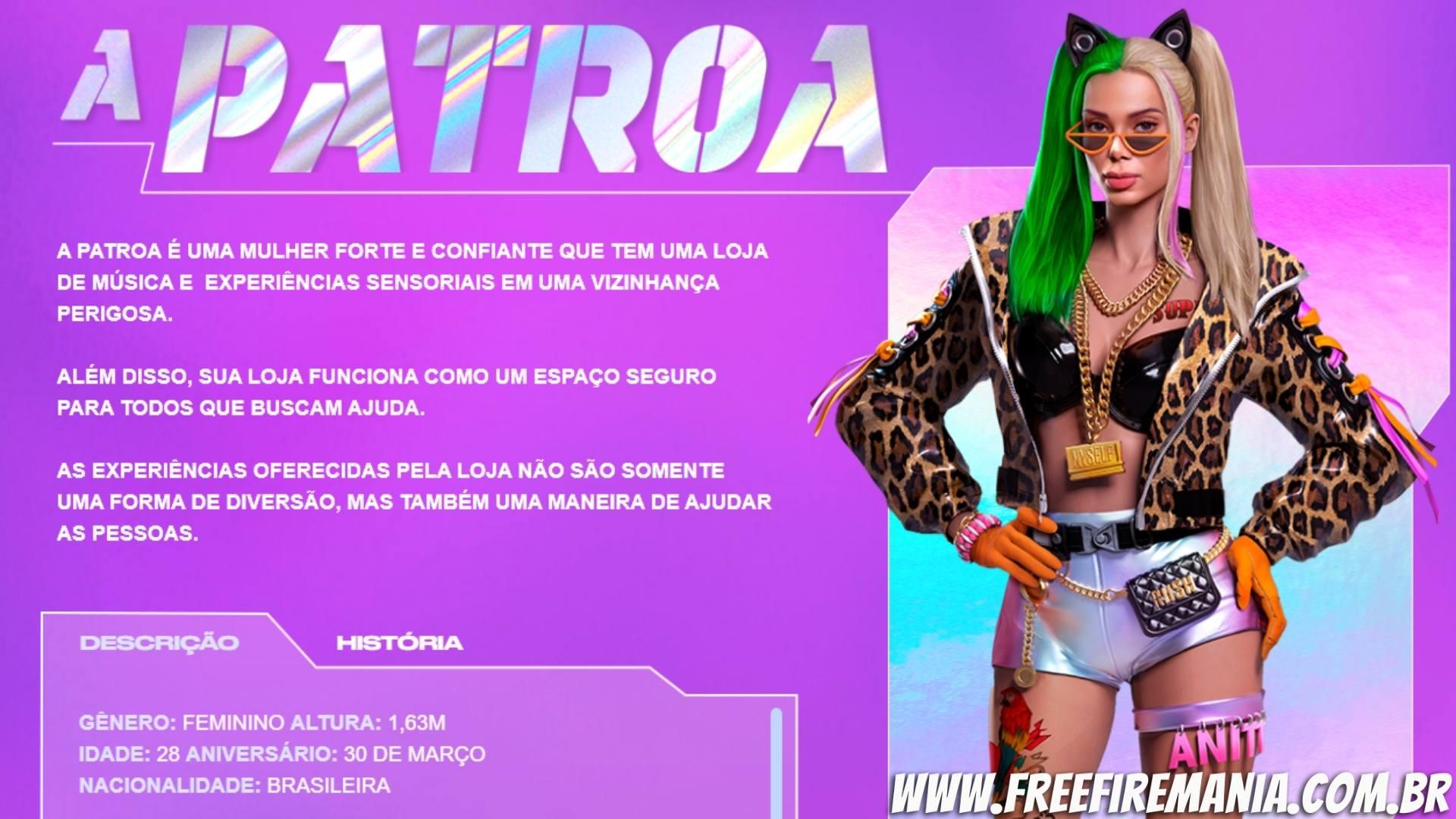 Patroa is the new Free Fire character created from the partnership between Battle Royale and Larissa de Macedo Machado: Anitta . The singer arrives at Free Fire on July 2 and her character " A Patroa " will be made available for free (if players hit the user goal in the game) on that day, through a login event.
In addition to the playable character, fans will be able to get several themed items, such as vehicle skins, weapons and even sets of skins to equip characters, all of them developed directly by the singer Anitta herself.
Anitta no Free Fire: A Patroa skill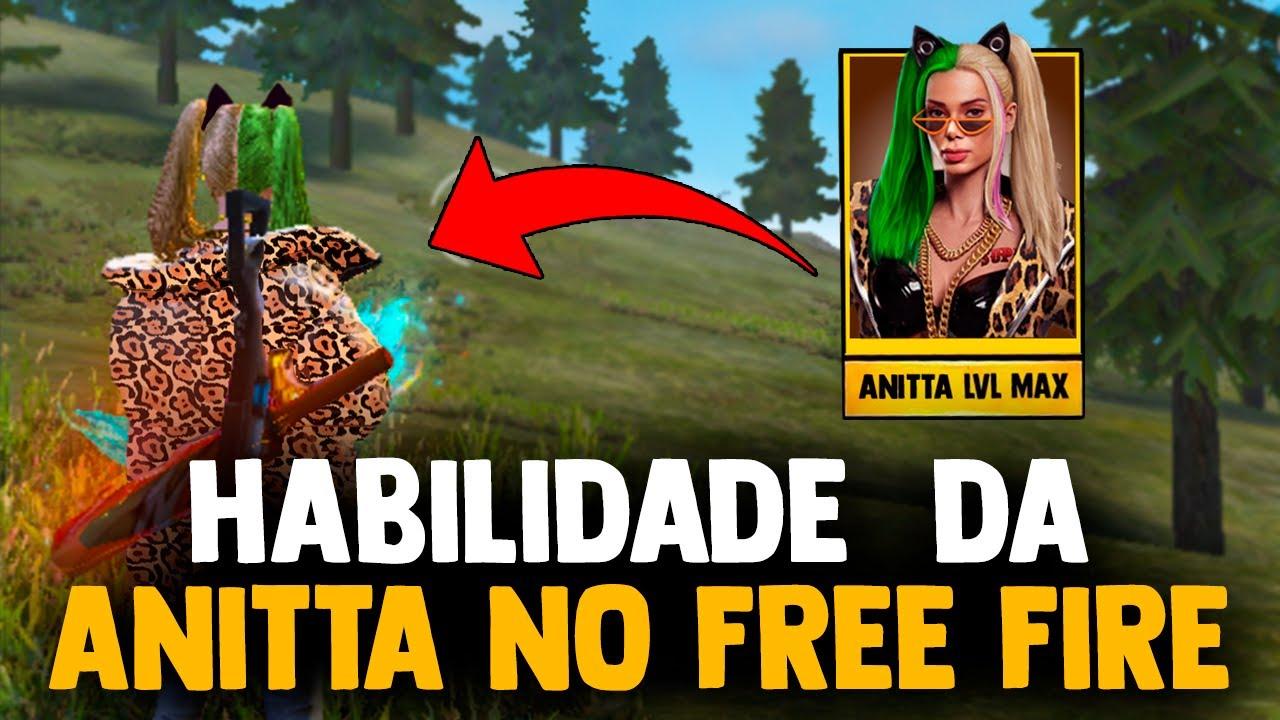 Anitta, through her Free Fire character called " A Patroa ", has an unprecedented " skill " (power) that gives players the chance to equip any skill in her doll. Therefore, " The Mistress " will not have a specific skill, but will allow players to use other skills on their character:
"The extra slot for this character's special ability can be equipped with any ability on the account being automatically unlocked upon getting the character."
Anitta no Free Fire: Description of A Patroa
The Boss (Anitta) is a strong and confident woman who has a music store and sensory experiences in a dangerous neighborhood. In addition, your store serves as a safe space for anyone seeking help. The experiences offered by the store are not only a form of fun, but also a way to help people.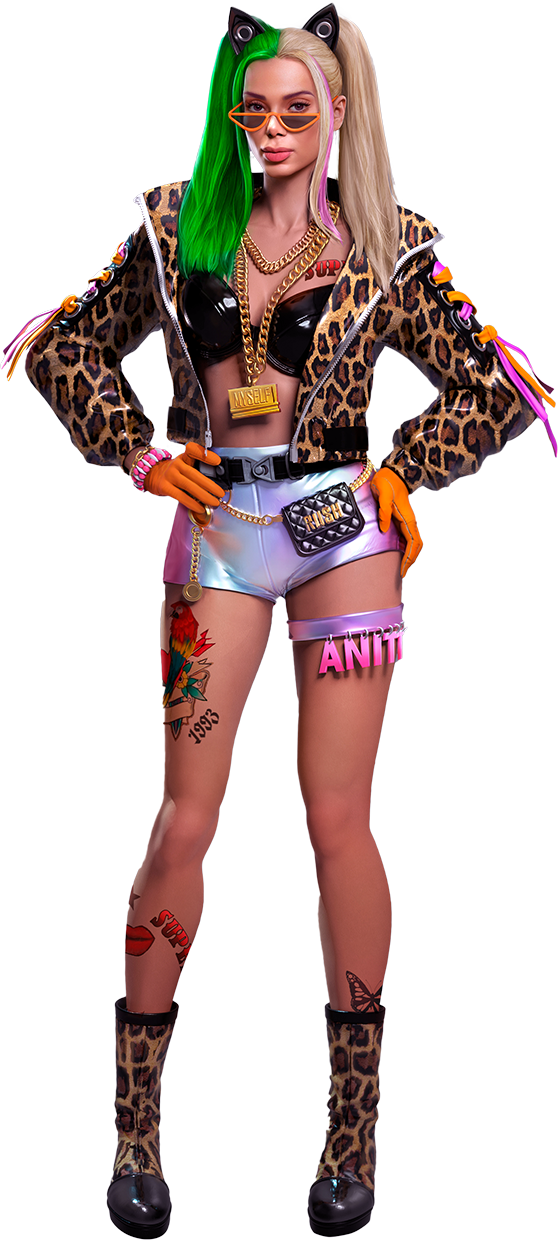 Gender: Female
Height: 1.63m
Age: 28
Birthday: March 30th
Nationality: Brazilian
Occupation: Owner of a music store
Specialty: Professional singer, sound engineer, and born leader
Personality: Strong and confident, Mistress won't let anyone pass her by. She is known for allowing herself to be new and fun experiences, letting the moment envelop her.
Relationships: Thala – worked together in a gang conflict
Anitta no Free Fire: Story of A Patroa
Music store
Patroa owns a music store that serves not only as a space for socializing and entertainment in a particularly dangerous region, but also as a shelter for people in vulnerable situations, especially women. Space allows these women to explore and experience freedom and security, free from judgment.
In the store it is possible to enjoy an experience technologically created by her that allows them to fully immerse themselves in emotions, memories and experiences. The experience is called RIO , as is the store.
It is possible to pay for one-hour rounds to live memories, enjoy experiences and feel emotions in a way never imagined. The main sense manipulated in creating these experiences is hearing. While not an exact science, it does require a thorough understanding of psychology and the human psyche. The experience offered is more memorable and powerful than anything offered by conventional entertainment.
The Patroa is also known as Maestrina , for conducting the experience like an orchestra.
Store name: RIO
Experience name: RIO (Rhythm Same Obsession)
Mistress grew up in a region gripped by chaos and violence during the Great Collapse .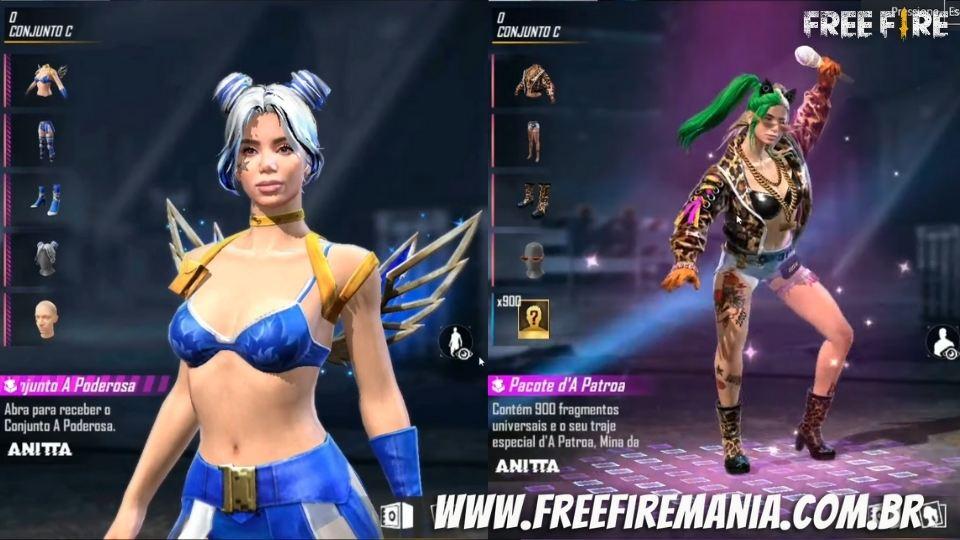 As a preteen she found herself with other individuals looking for direction and, above all, the ability to protect herself. In this search, the young people found a master who lived close to the local community. The master accepted the young people and taught them how to defend themselves and maintain themselves in a world shrouded in chaos: be like the wind, be like the sound.
Light as feathers, powerful as cannons. Adaptable and creative, powered by the environment around them. Capable of destroying a mountain and pollinating a field of flowers.
The Mistress was one of the master's students . One of the few that ever graduated and learned how to really incorporate those teachings into her life.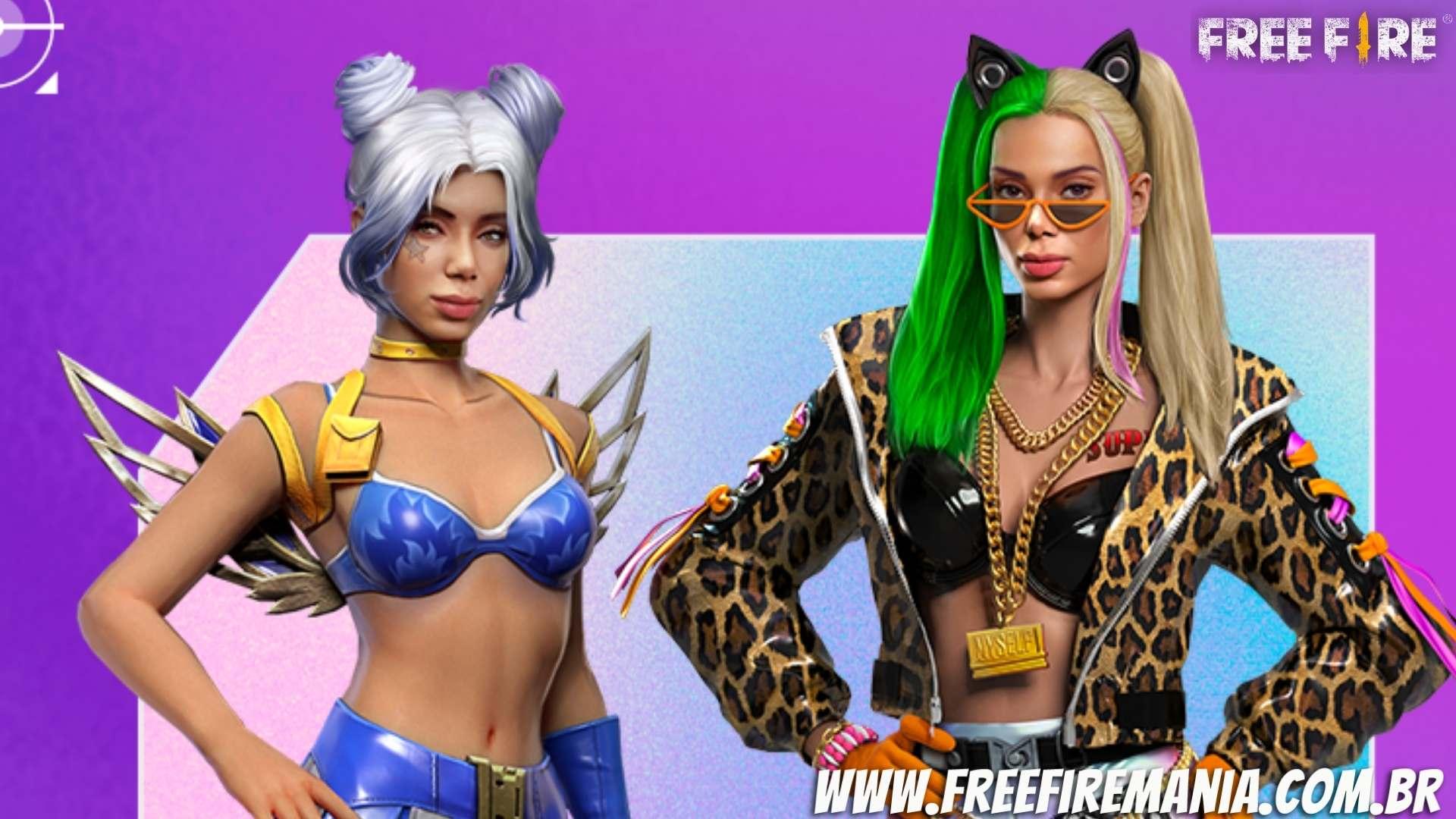 In her daily life this philosophy appears as a skill: She is extremely adaptable. When seeing someone doing something in front of her, she is able to emulate the movements and effects perfectly.
If you watch someone run at high speed, you will be able to perform the same action with the same movements. In case she doesn't know how to use a pistol, but watch someone using it, she will be able to understand the logic and reproduce the skill.
This is reflected in the 4 uniquely available skill slots for the Mistress character within the game.
Watch the video: