Free Fire x BTS presents the special video clip for IDOL songs
New video is now available on YouTube and fans around the world can check out all the animation with Garena's Battle Royale characters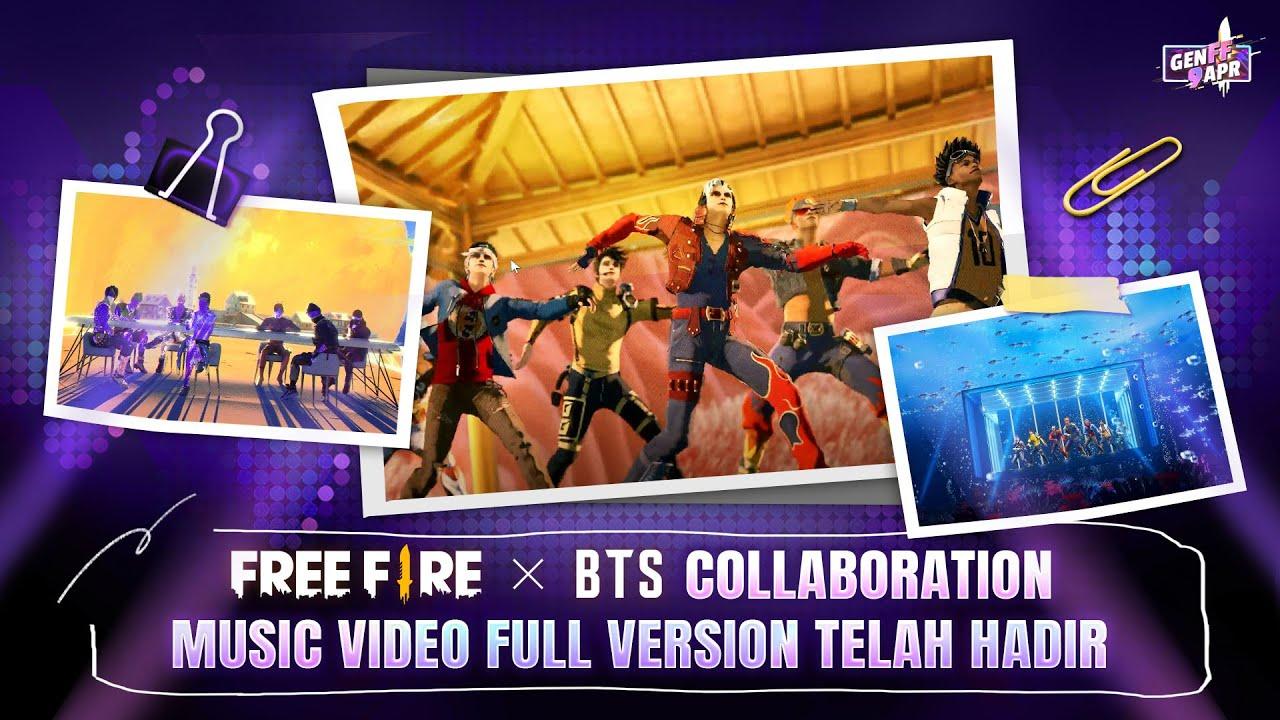 Since March 25, 2022, the Free Fire x BTS collaboration has brought a variety of interesting things that players can follow and learn about in the game. For example, from packs and emotes designed directly by BTS members, to a free event titled Gen FF , featuring various items that can be acquired for free by completing missions.
But it doesn't stop there, Free Fire also surprises by presenting a special video clip for the Free Fire x BTS collaboration uploaded through the Garena Free Fire Indonesia account on YouTube, throughout the day it will be published on the Free Fire Brasil account as well.
This special music video for the Free Fire x BTS collaboration features the song " IDOL ", one of BTS' hits titles that was released in 2018 and reached over 1 million billion views.
In this IDOL music video collaboration, fans will be able to find 7 Free Fire characters, namely Wukong, Maxim, Wolfrahh, Hayato, Alvaro, Leon and Shiro who are showcased as members of BTS.
In addition, several scenes contained in the original IDOL music video were also redone in the Free Fire version . Of course, there's a part where the seven Free Fire characters dance like BTS in the IDOL song choreography!
BTS and Free Fire: why did we choose "IDOL" for our collaboration?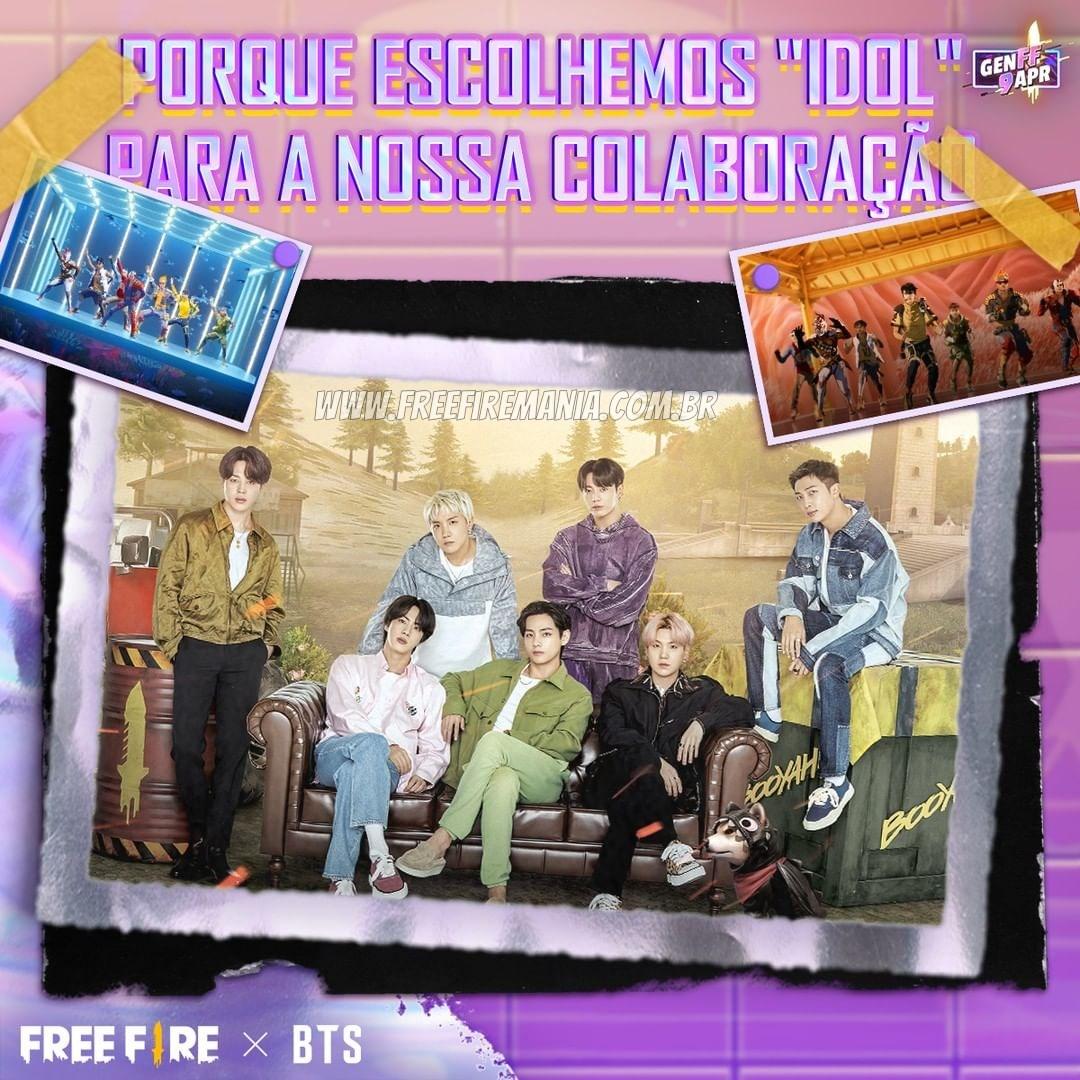 Now, Free Fire Mania had exclusive access to the reasons that made BTS members choose the song "IDOL" in the partnership with Free Fire. Check out:
The world could seem limitless to us when we were young; in our minds, the possibilities were endless, superheroes were real, and we were brave enough to face anything that came our way.
With time and life's challenges, we sometimes lose faith in what makes us unique and consistent with the rules that surround us.
With Gen FF, we are all reminded that we are all unique and are still stars in our own right. BTS' song IDOL conveys a similar message to Gen FF: embrace and celebrate freely.
Let's celebrate who we really are - no one can stop us from loving ourselves!
Watch the video: