Free Fire Redemption: everything you need to know about the 4th edition of the event in 2022
Players will be immersed in a new storyline involving characters from previous generations brought together under the leadership of Tyson Brontes (the director)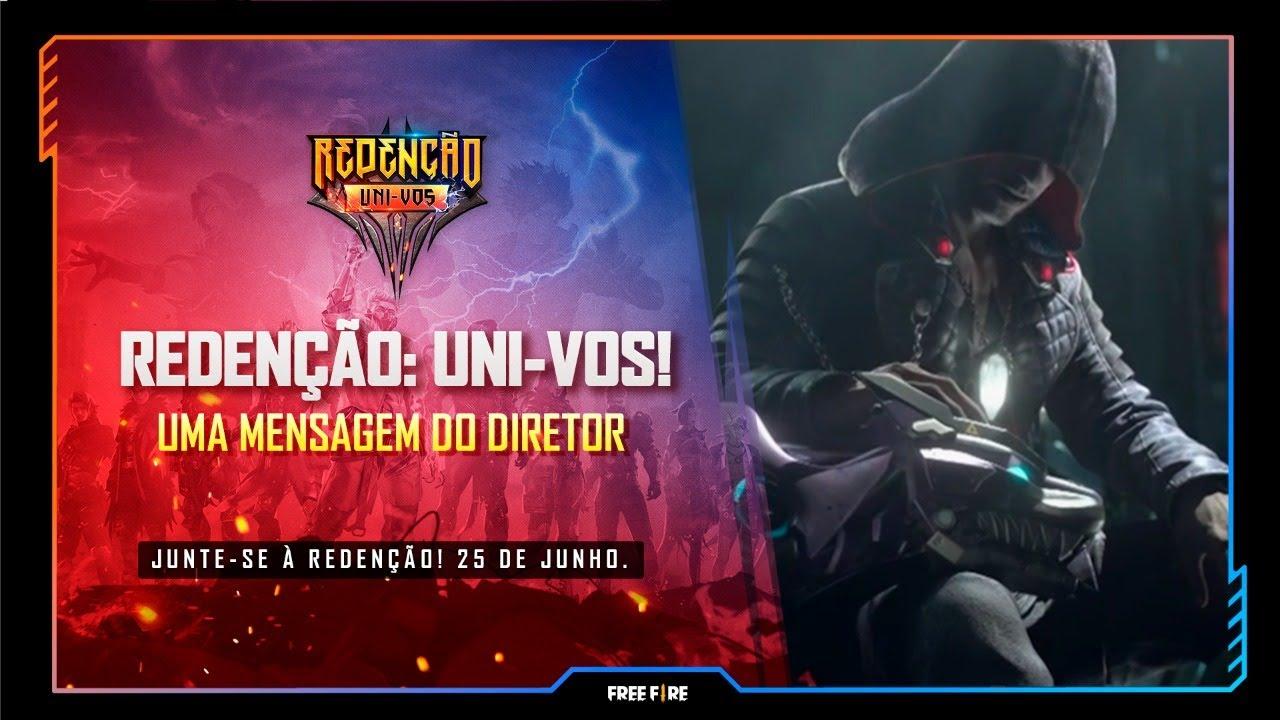 The popular Garena Free Fire Redemption campaign returns for its fourth and most electrifying edition until next June! Titled Redemption: Unite , the campaign will introduce fans and players to an exciting new storyline that will see – for the first time ever – all characters from the last three Redemption campaigns unite under the direction of Tyson Brontes (The Director) to save the city. .
Players can now feed their Redemption spirit and prepare for battle by watching the recap video of the event's last three campaigns.
Plus, starting June 17, fans and players can look forward to a massive lineup of in-game Redemption events, a new interface and game mode, character sets, rewards, skins, and more, all culminating in Peak Day. on June 25th.
A Mysterious Item at the Heart of Battle and Containment
In Redemption Unite , the director will unite previous heroes of the event to fight against three new villains – the Horizon forces – who possess strong powers linked to various weather elements. The villains are Zephyr (Fierce Wind), Misty (Heavy Rain) and Nimbus (Dark Cloud).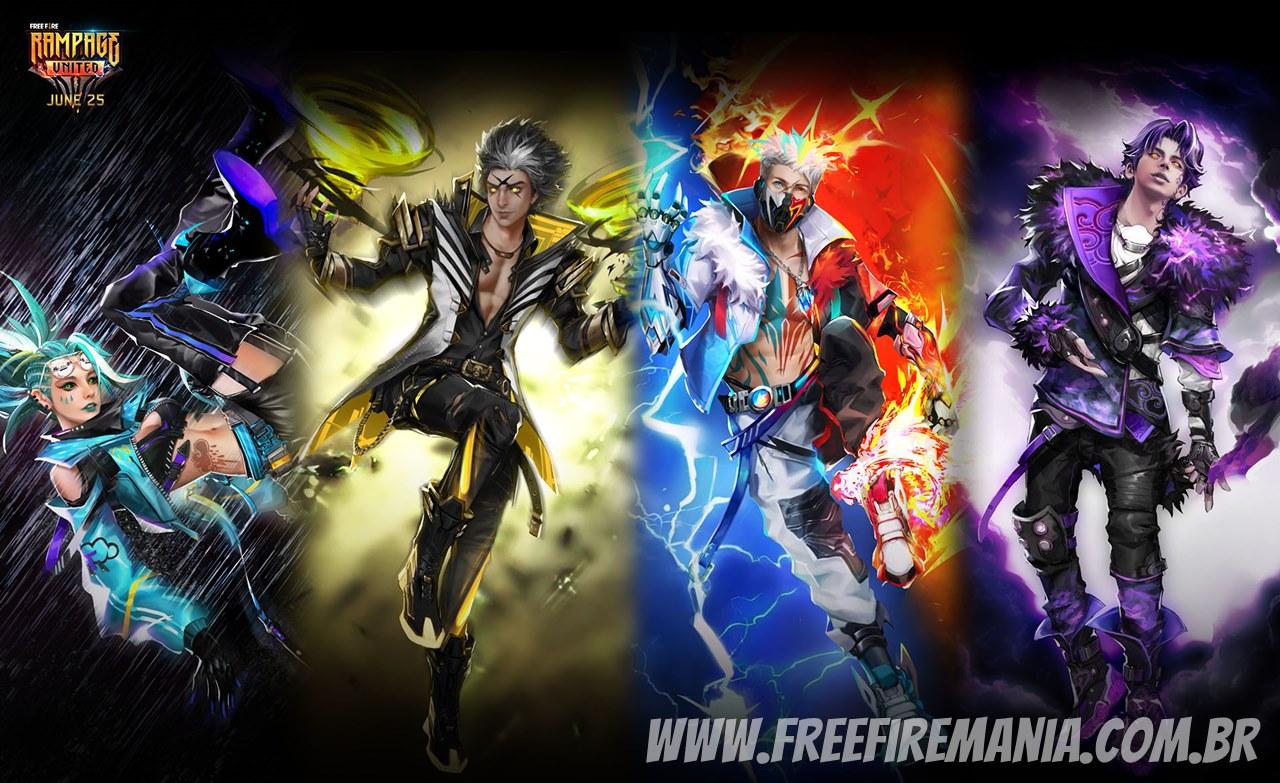 The Director and Redemption's heroes will face off against Horizon 's forces to obtain the Hyperbook , a mysterious item containing powerful weapons. The city's future hangs in the balance as a battle brews to ensure that the evil intentions of Horizon 's forces do not materialize.
It is worth mentioning that, in Redemption Uni-vos , Free Fire fans and players will be among the first in the world to watch this battle unfold.
"Awaken the Power Within" to Defeat Horizon Forces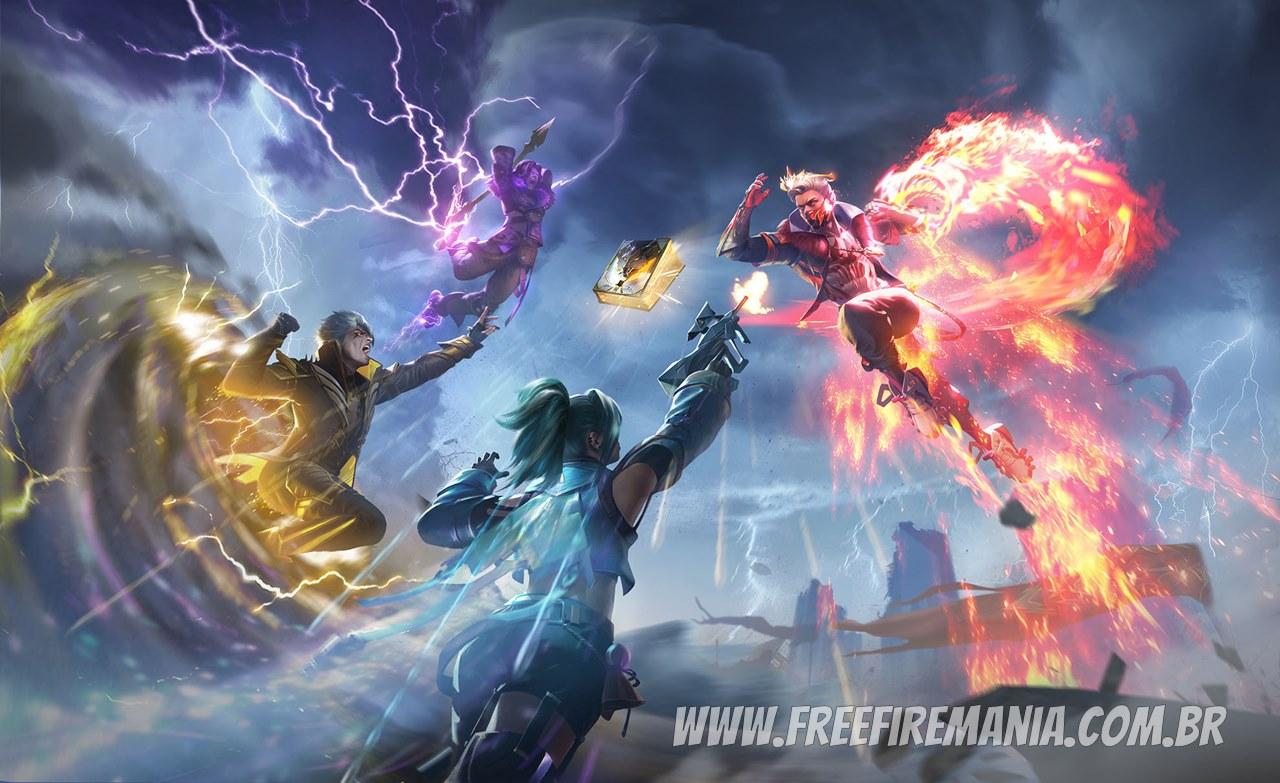 This year's Redemption campaign is centered around the slogan, "Awaken the power within" - a call for all fans and players to join the Director and his army in protecting the city, as well as discovering their unlimited potential in Free Fire and in real life. life.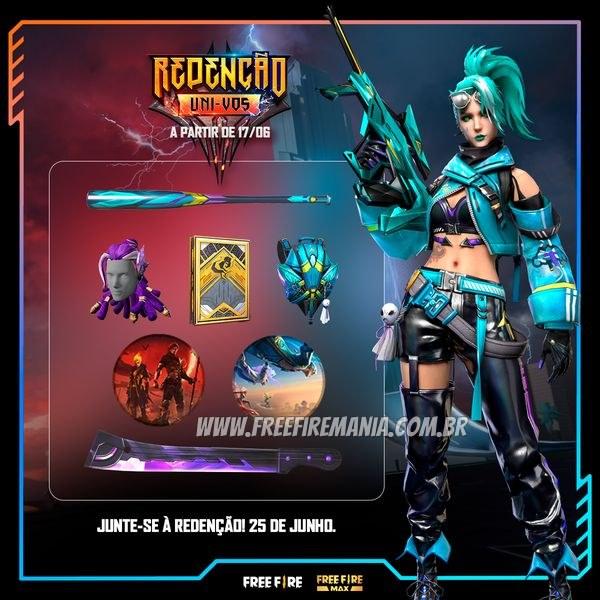 Throughout the month of June, Free Fire fans will find several events available within the game to participate for free. They will have access to and be able to equip their characters with many cosmetic items that can be obtained by completing in-game missions.
The Uni-vos Redemption event started this Friday (17) and has its main day (peak) next Saturday, when several free items will be released for fans who follow the event in 2022.