Free Fire launches Dino in the form of a drawing: "Dino 20"
Themed items such as confusing loot, baby dino grenade and fried dino pot are also available in Garena's Battle Royale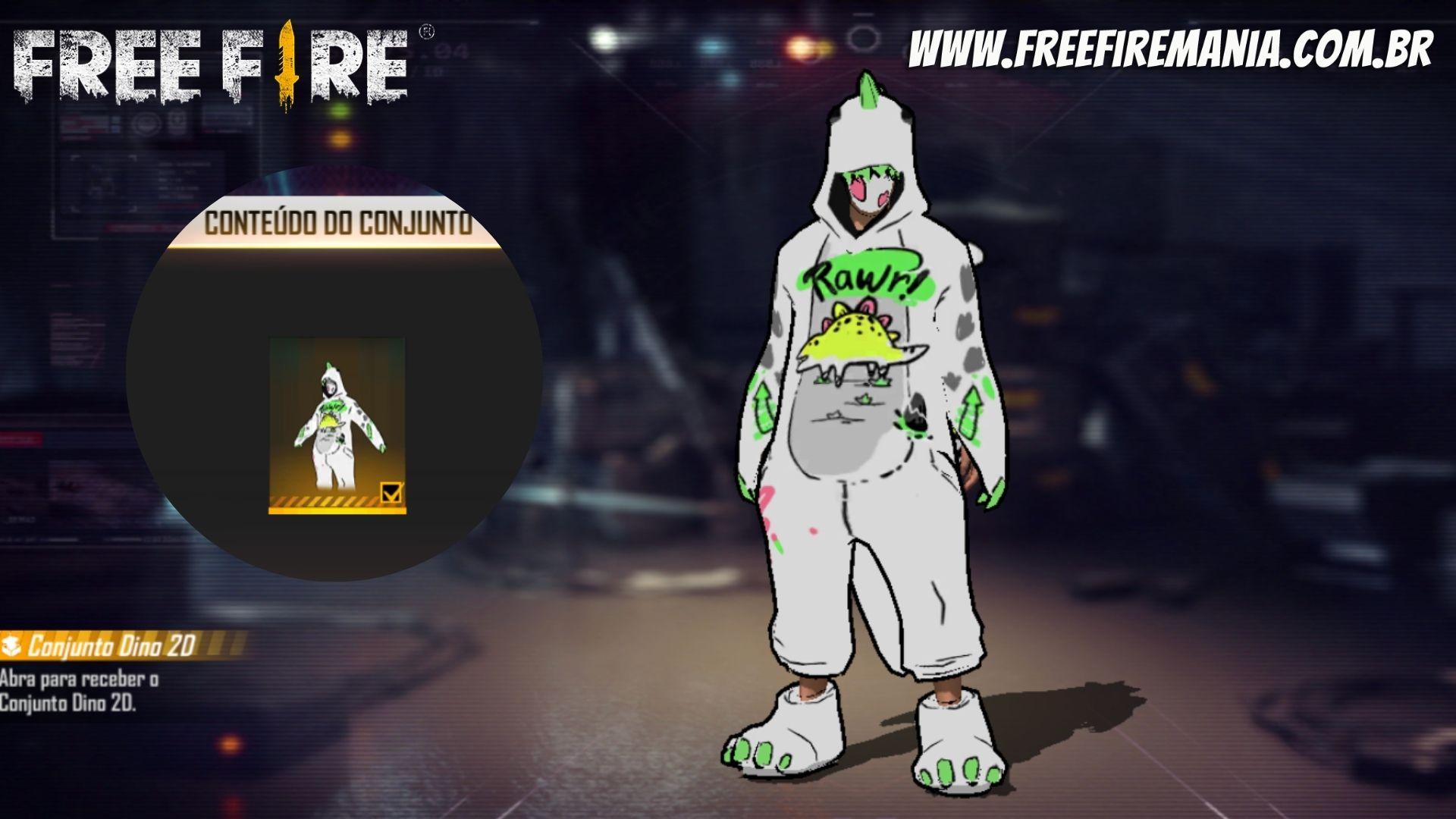 Garena Free Fire is a mobile Battle Royale where the main advantage is that it is very light and does not crash on any Android or iOS device. Among the main attractions of the game are the skins and packages, the main and best known being the Dinos .
The first Free Fire Dino was Dino Verde , launched in July 2018 through the Lucky Royale event. At the time, Dino Verde was one of the most popular skins in the game, and veteran players will surely remember how many punches the dinosaur took in the lobby.
Free Fire launches new "Dino 20", Dino design version
Now, Free Fire has released a new edition of Dinos called Dino 20, a design version of the skin . In addition, the novelty initiates a special effect when killing an opponent, running or jumping continuously. It is worth remembering that, like all the other Dinos, the set hides a helmet and vest.
Dino 20 is a dinosaur-themed Free Fire skin and is predominantly white, with lots of green details and various dragon animations scattered throughout the set.
With the novelty, there are 14 sets of the Dino pack, they are: Yellow Dino, Angelic Dino, Rainbow Dino, Blue Dino, Light Dino, Past Christmas Dino, Dino Chicken , Dino Jeans , Dino Monster , Dino Pink , Dino Tigre , Dino Vaca , Dino Verde and Dino 20 (drawing).
In addition to the Dino 20, other themed items come along with the novelty, they are:
Confundino estate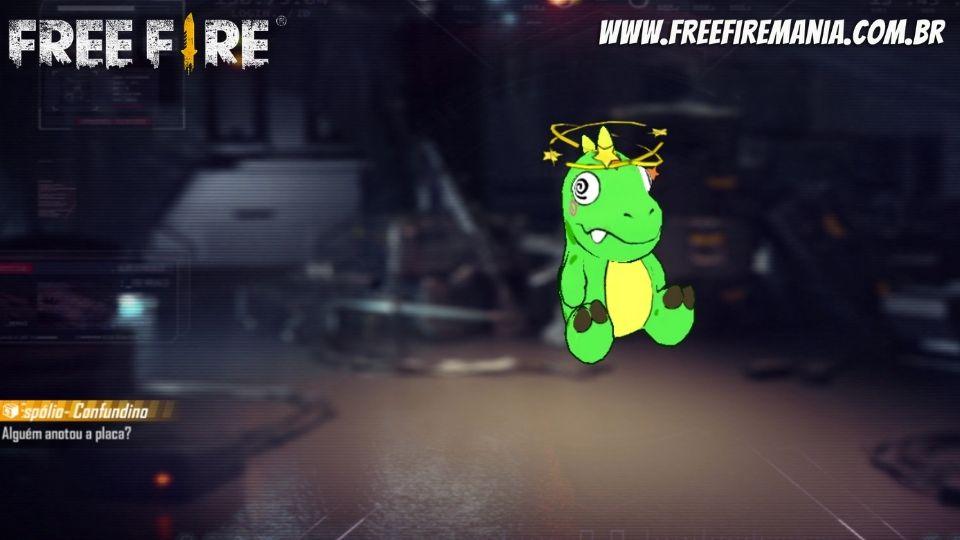 Baby Dino Grenade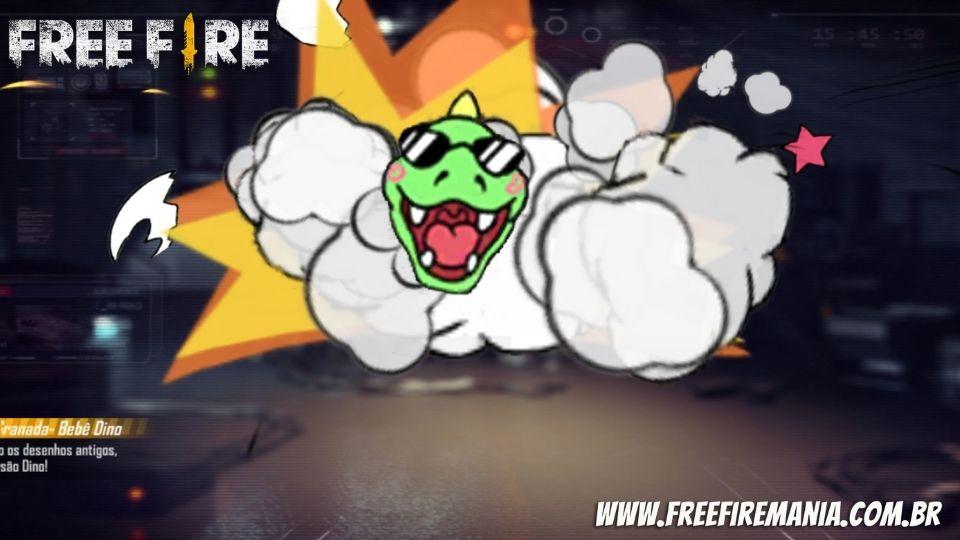 Fried Dino Pan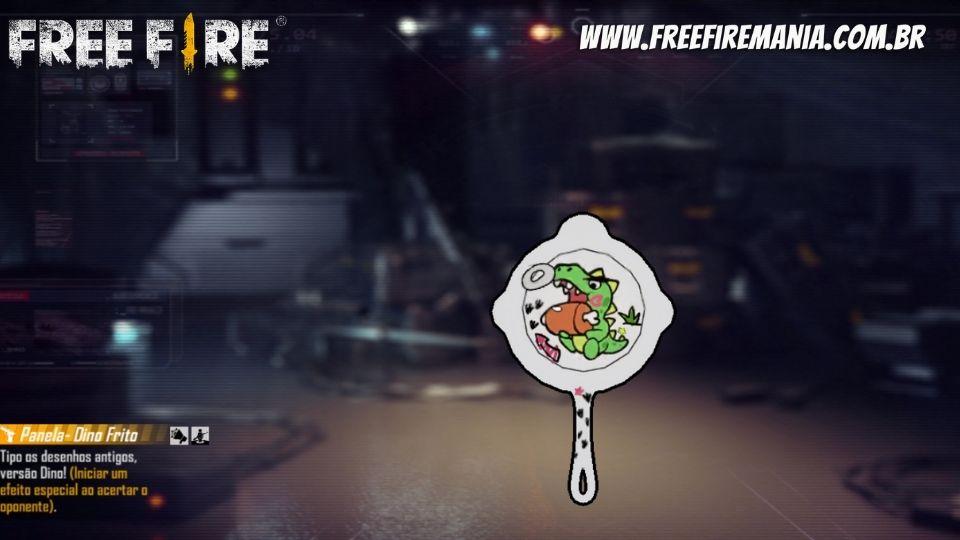 Finally, Garena did not disclose in which event the novelty will be available in the game, however, according to Free Fire Mania sources, everything indicates that the new Dino 20 is available through a themed version of the Collectors' Party.