Free Fire May 2022 Update: "Sleeping Kitty" is the new Gold Royale; check out
Women's set will be available one day after Garena's Battle Royale update in May 2022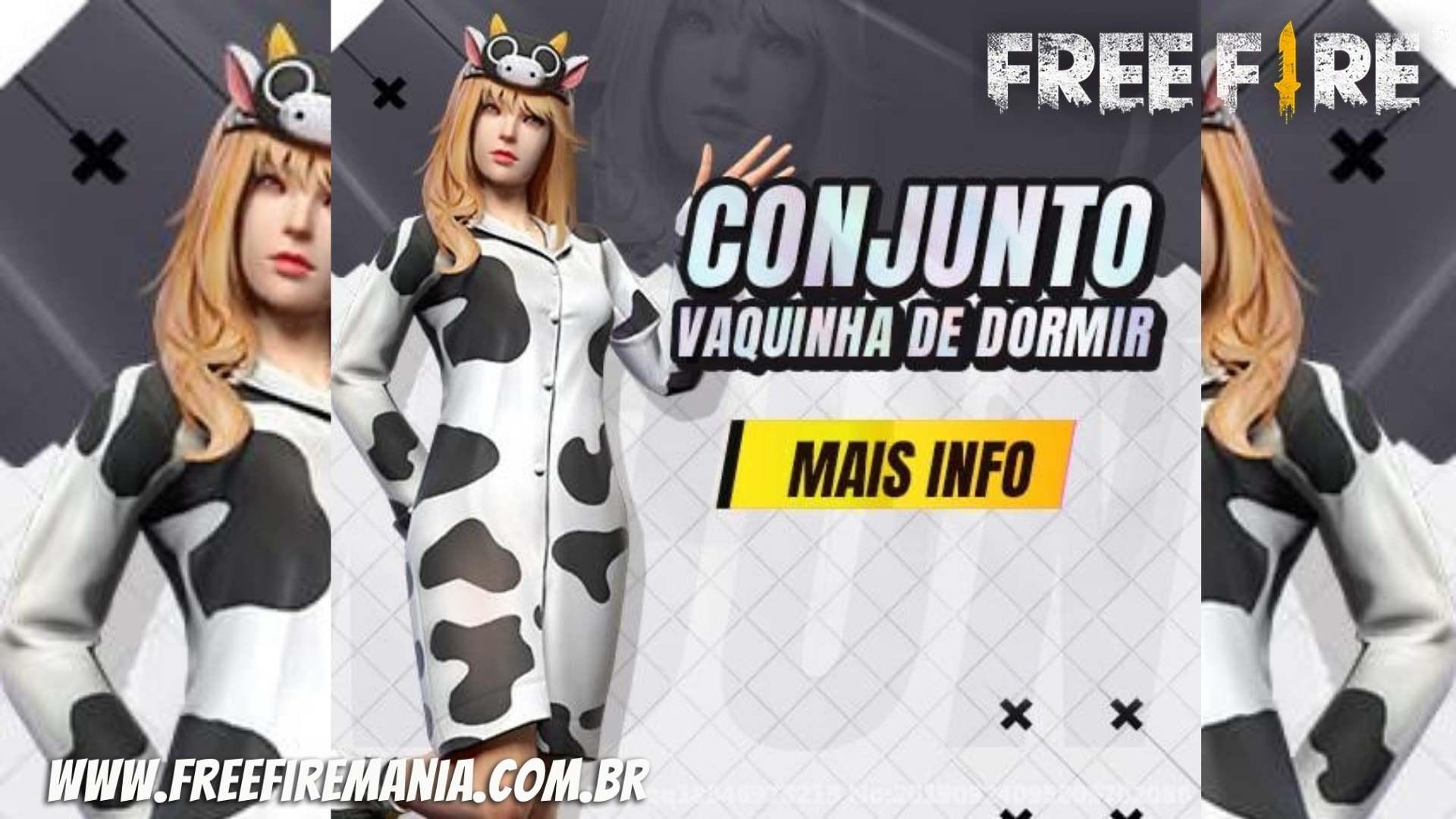 Skin packs are highly sought after by players on Free Fire , and they can obtain them through various methods. While they don't affect overall gameplay, they can help players customize the overall look and feel of their characters .
Gold Royale emerges as one of the options for those users who want to acquire skins without spending diamonds . Over the years, a plethora of uniques has passed, and many curious users are looking for the best sets that the developers have released using this particular method.
Read more: all Gold Royale released on Free Fire to date
New Gold Royale Vaquinha de Dormir is the roulette attraction in May 2022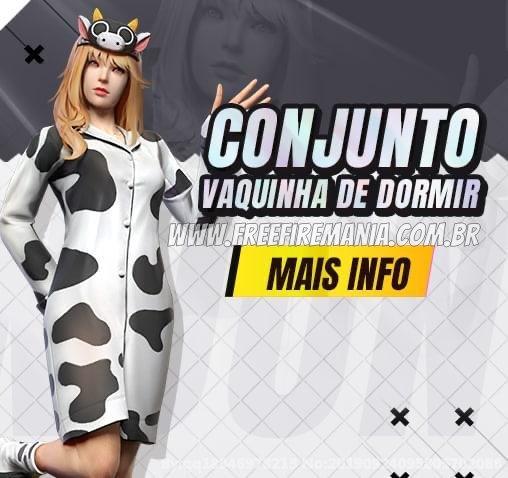 The Gold Royale package for May 2022 will be available in the Lucky Royale section from May 26 after the Free Fire update and can be obtained by rotating the award with Free Fire tokens, better known as gold coins, an item available for free at match. The next roulette skin will be valid for about 60 days and will be updated again next season.
So players have enough time to play back-to-back rounds and have a chance to win this exclusive package.
The Sleeping Kitty set consists of a top, bottom, shoes and headband.
How to get the Gold Royale skin on Free Fire?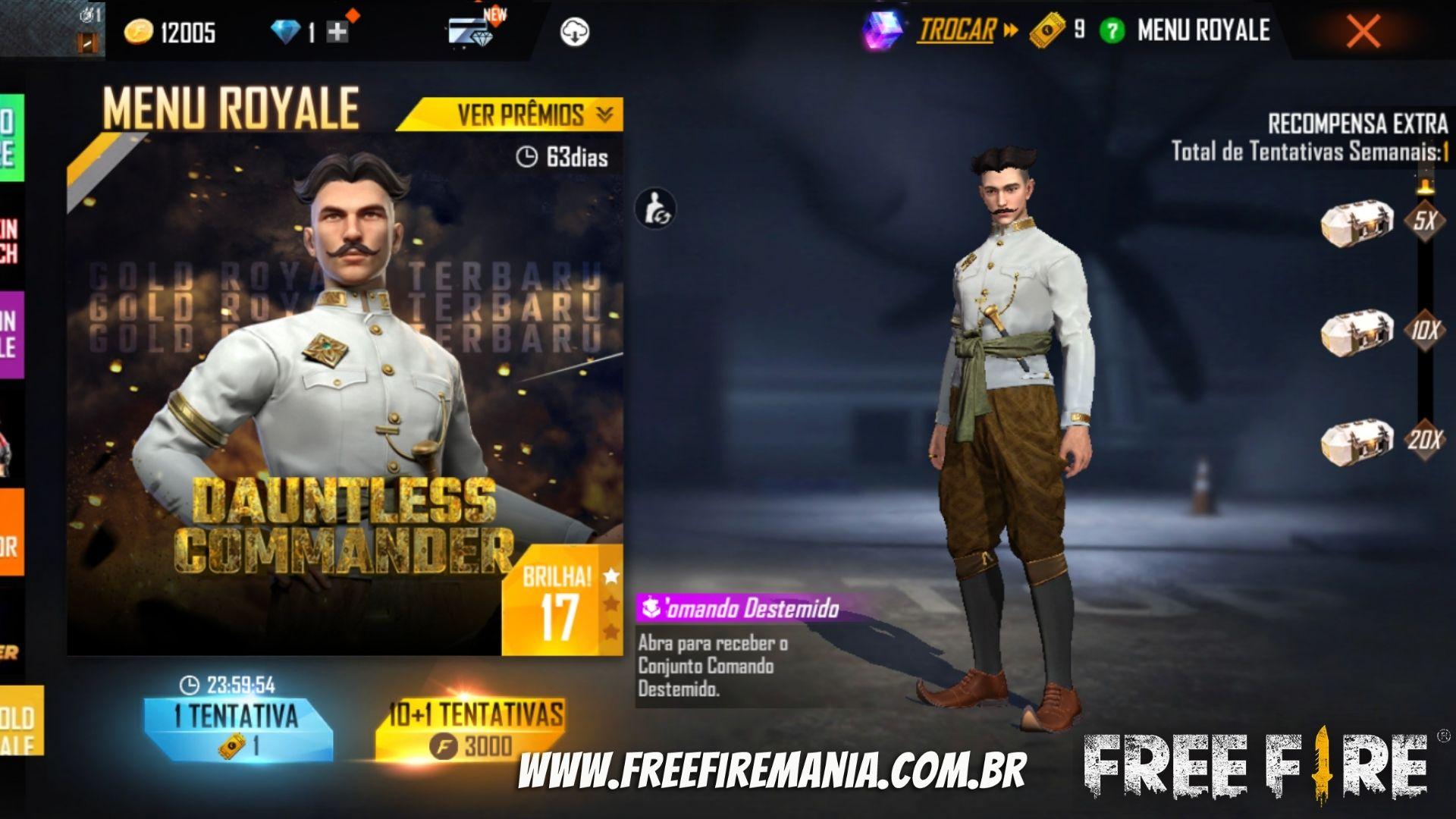 This package cannot be purchased or obtained directly. However, players can spin the wheel for a chance to win this package. The package is not guaranteed to all players in each round.
Players can follow these steps to spin the Gold Royale roulette in Free Fire:
They must navigate to the "Menu Royale" section on the left side of the screen;
Then players need to tap it and select the "Gold Royale" section;
There will be two options for turning the wheel. One round costs 300 Free Fire coins and 11 rounds cost 3000 Free Fire coins;
With the exclusive pack, Gold Royale also features other limited-time weapon skins and various trendy items such as shirts, glasses, banners, avatars and etc.
It is worth mentioning that the new Gold Royale Vaquinha de Dormir is available from today (26) on Free Fire through the Gold Royale roulette and remains until July 14, the day before the game update .