How to get Verified on Free Fire after May 2022 update
Application for the partnership program is open at this time and players should not miss the chance to register.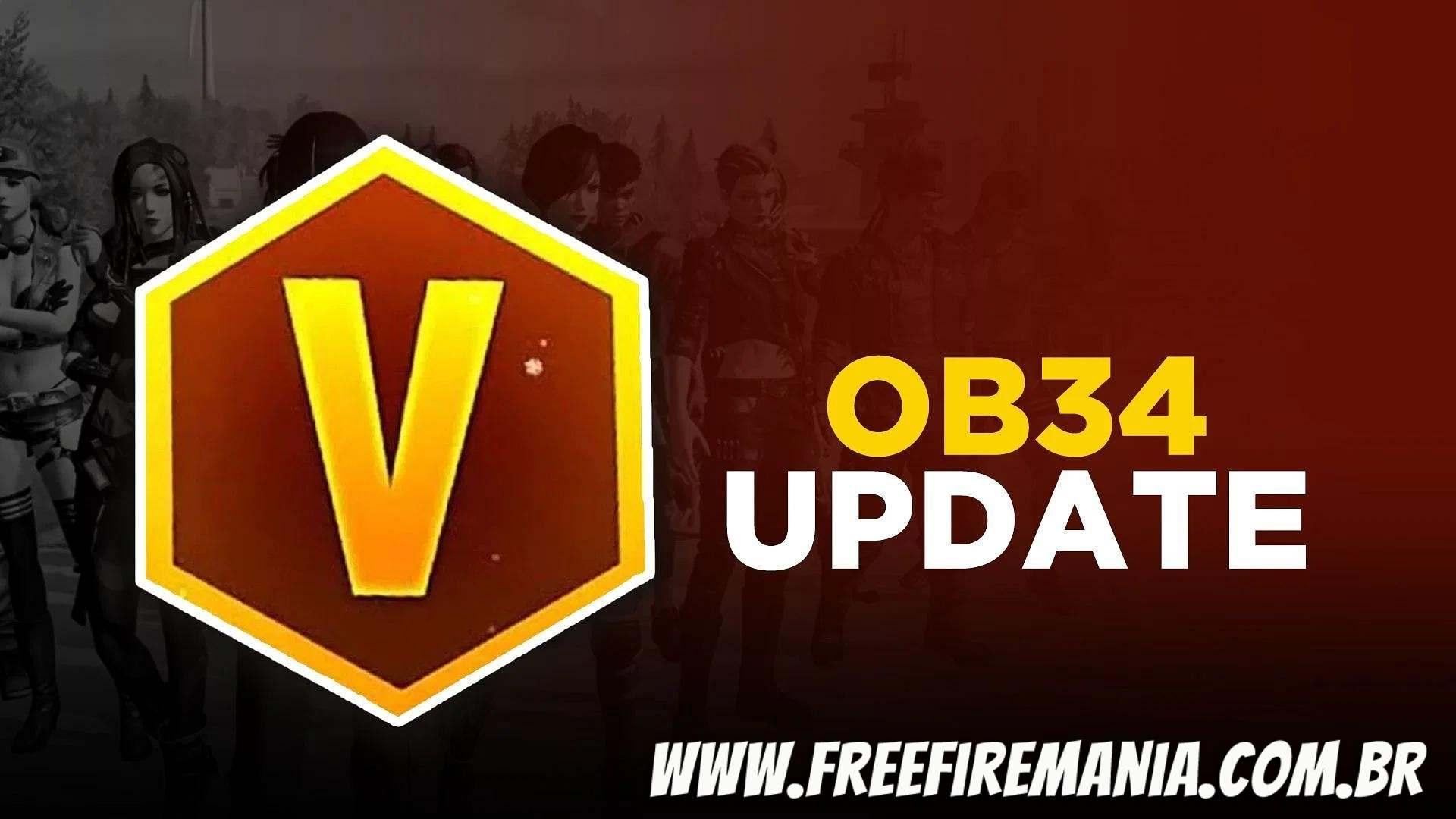 Even though Garena introduced the " V for Verified " for the first time in the Free Fire OB25 update, players around the world continue to see it with the same level of enthusiasm as when it was first released, even after the update of OB34 in May 2022. The symbol is specially intended for the game partner and works as a way to differentiate players involved in the Partner Program.
Players will want to get their hands on this coveted emblem as it has become a status symbol in the gaming community. In addition, many players are working hard to meet the standards set for the Free Fire Partner Program to get Verified , among other advantages.
Read the following sections to learn more about how players can get the V for Verified on Free Fire after the OB34 update.
Read more: Symbol V of Verified Ⓥ to copy and paste into nick
How Free Fire players can get Verified after the May 2022 Update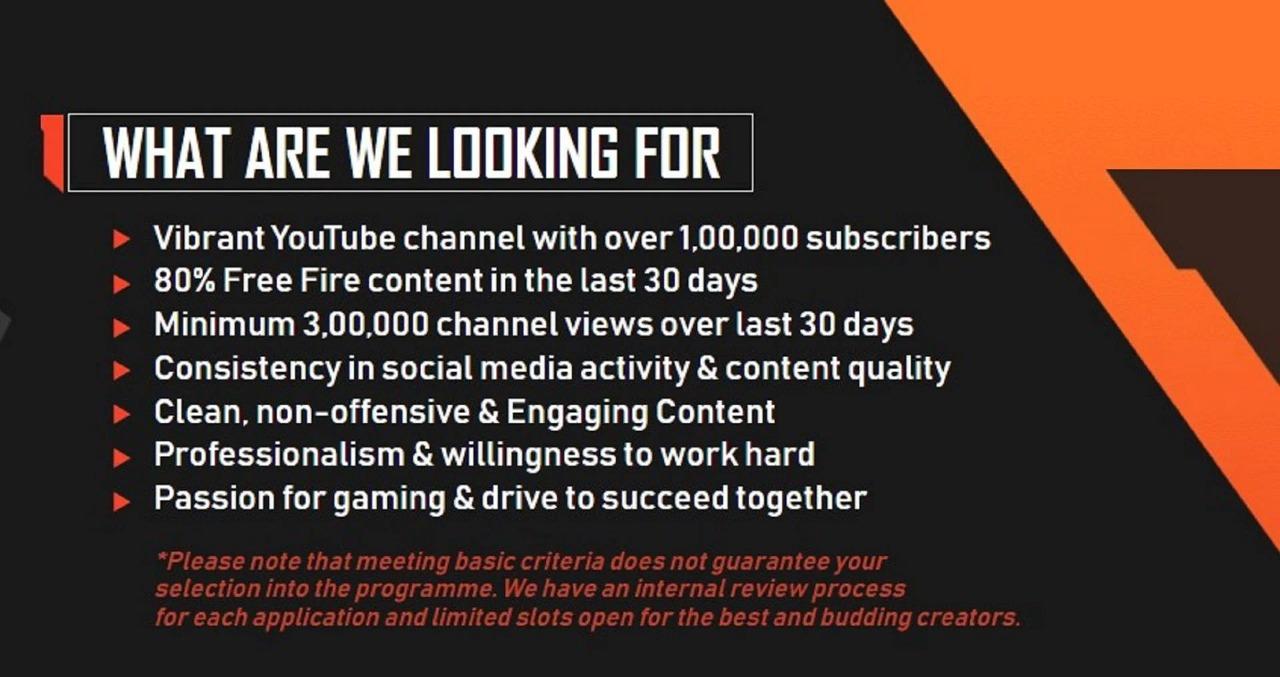 As mentioned earlier, Verified is given to game partners, which means users need to join the Partner Program to acquire it. The list of requirements to join is listed below:
YouTube channel with over 1,000,000 subscribers.
Creators with 80% Free Fire-based content in the last 30 days.
At least 3,00,000 channel views in the previous 30 days.
Content quality and consistency in social media activity.
Professionalism and willingness to work hard.
Clean and engaging content that is not offensive.
Passion for games and desire to succeed together.
If players feel they are eligible to participate in the program, they can submit their application. Upon selection, they will receive Verified and other benefits as well. Detailed steps for registration are mentioned below.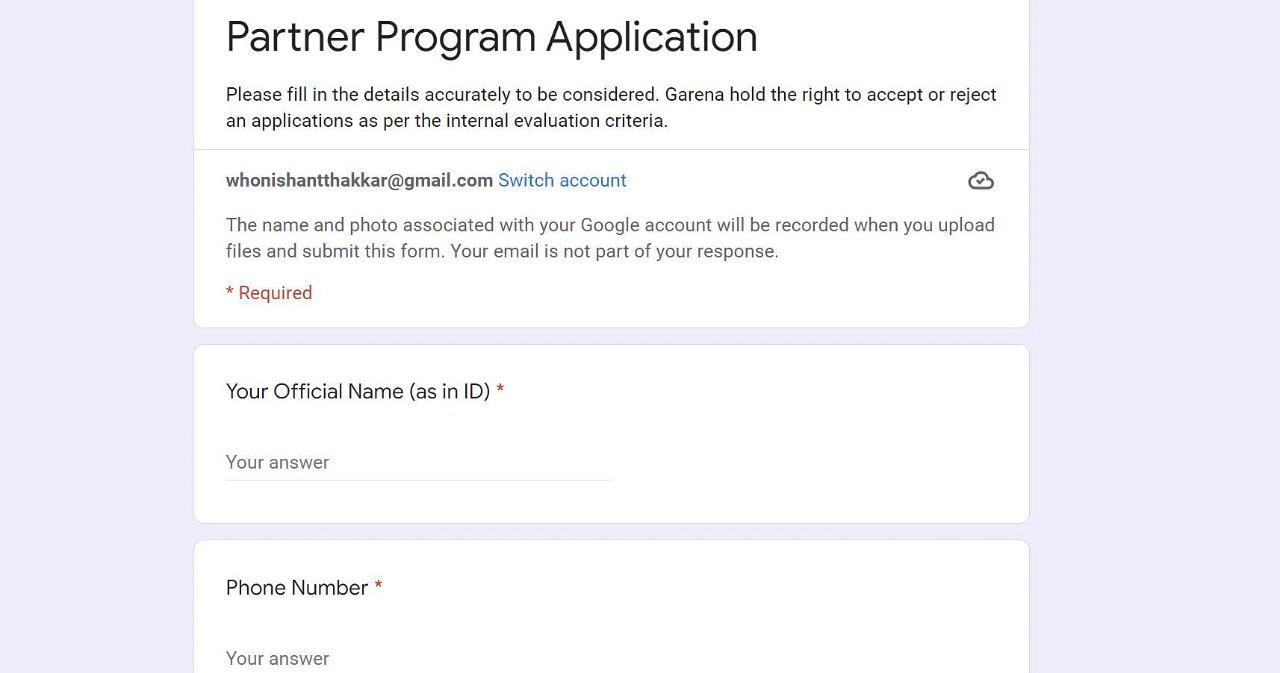 Step 1: Individuals must open a web browser and search the Partner Program website .
Step 2: Next, they should click on " Apply Now ". This will take users to the program's Google Form.
Step 3: Players can finally enter the requested information in the text box and submit the form to complete the application.
Users will have to note that Garena does not give a direct vacancy and, generally, only the best candidates are chosen.
Other program benefits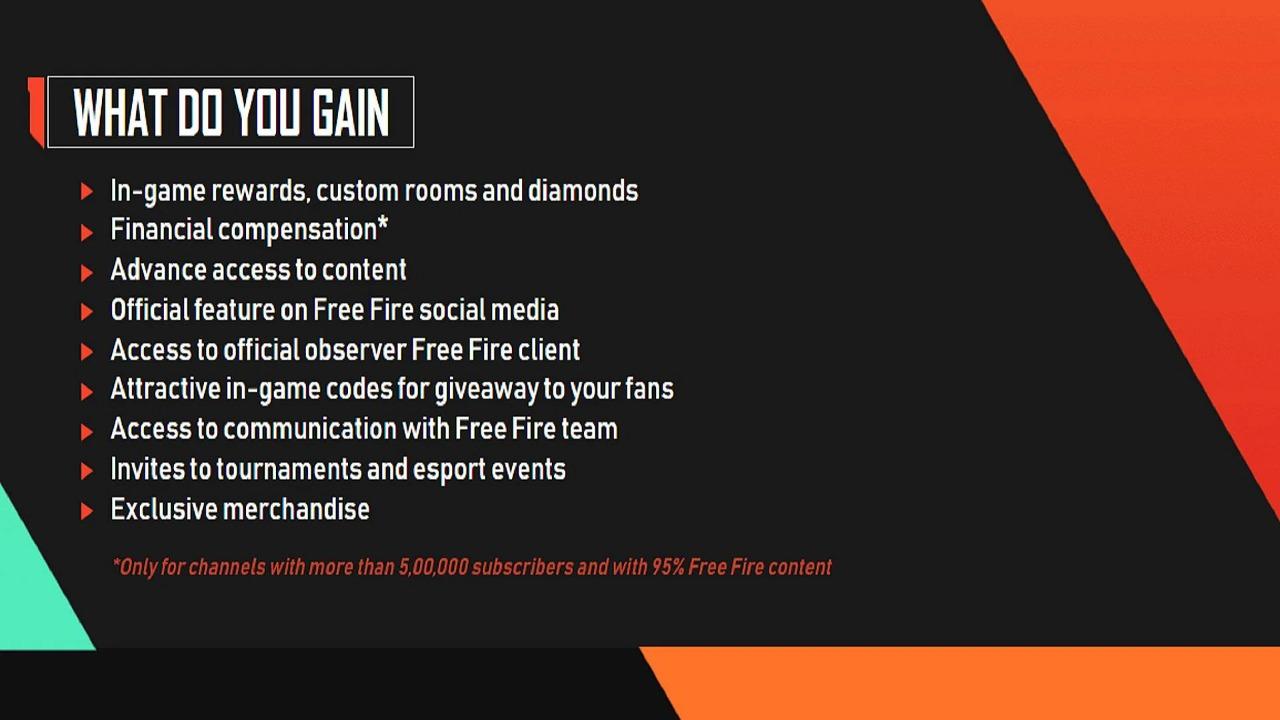 In addition to Verified , players will also be able to earn these rewards:
In-game rewards like diamonds and custom rooms
Early access to content
Being featured on the game's official social networks
Advanced client access
Codes for giving away gifts to fans
Ability to communicate with the Free Fire team
Invitations to esports tournaments and events
exclusive items