Osaka wins the Free Fire Pro Series in the USA and qualifies for the world
The winning team qualifies for the play-in phase of the Free Fire World Series 2022 that will take place in Singapore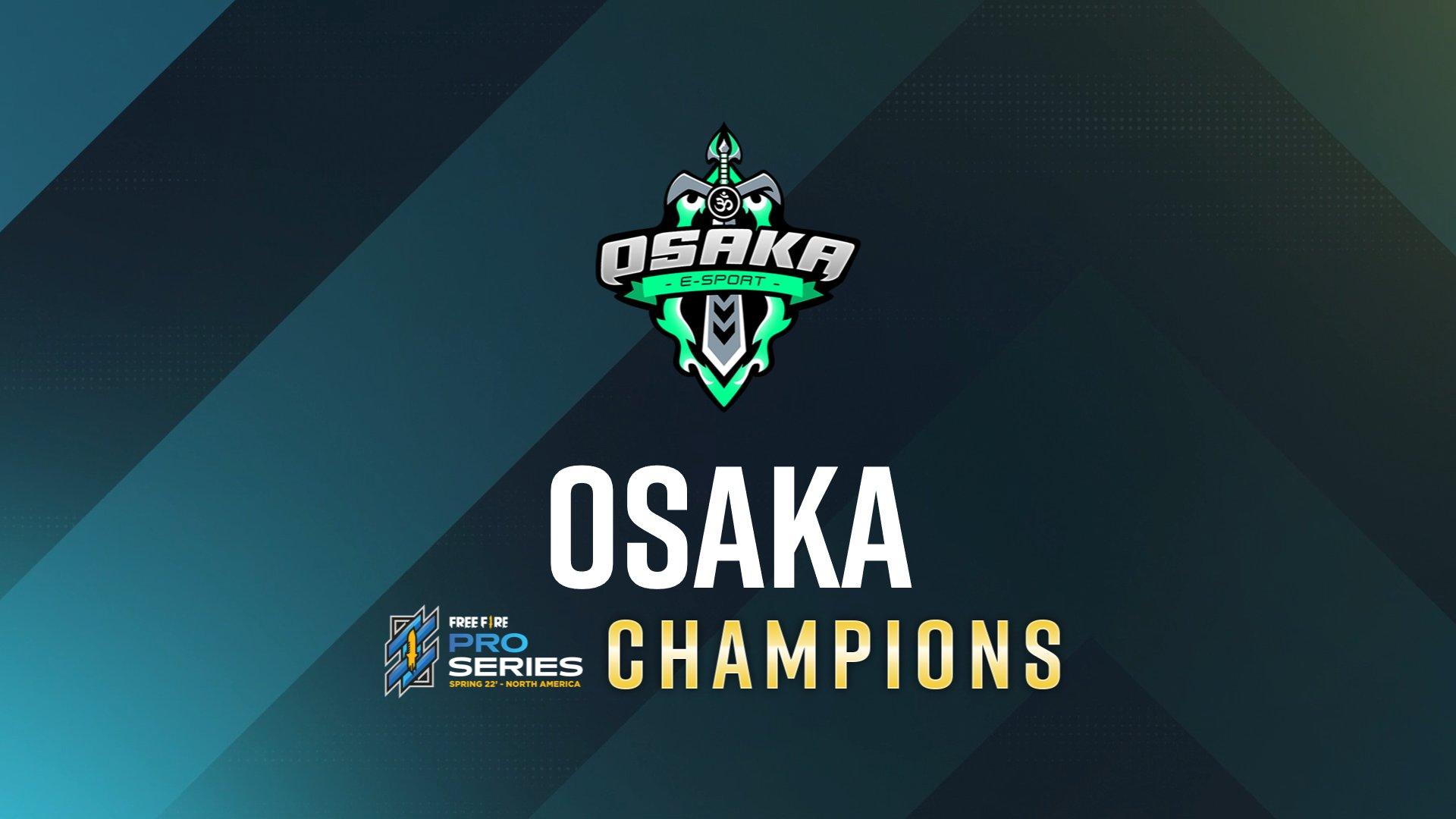 The North American qualifying event for the Free Fire World Series 2022 has just concluded, with Colombian team Osaka emerging as the champions of the Free Fire Pro Series 2022 in the United States . After a smooth decision in the first two days, the event shocked Free Fire fans on the last day with some surprising results and with two teams tied.
Despite being equal in the sum of points, Osaka managed to win the trophy. Fuego finished as runner-up and the third position was taken by Team 999.
Osaka remained consistent in the Free Fire Pro Series (FFPS) North America 2022
The finals began on the first of April. Among the 12 teams, after playing 18 matches in three days, Osaka emerged victorious . Fuego was less effective throughout the entire event, however the final began with Fuego giving a " BOOYAH! " and so they got the second place in the tournament.
On the other hand, Osaka ended the day at four. The runner-up once again dominated, and the second day was theirs. The team earned 79 points and finished in first place, despite TEAM 999 scoring three BOOYAHs . However, Fuego's third day was a nightmare as the team only picked up 56 points while Osaka claimed 85.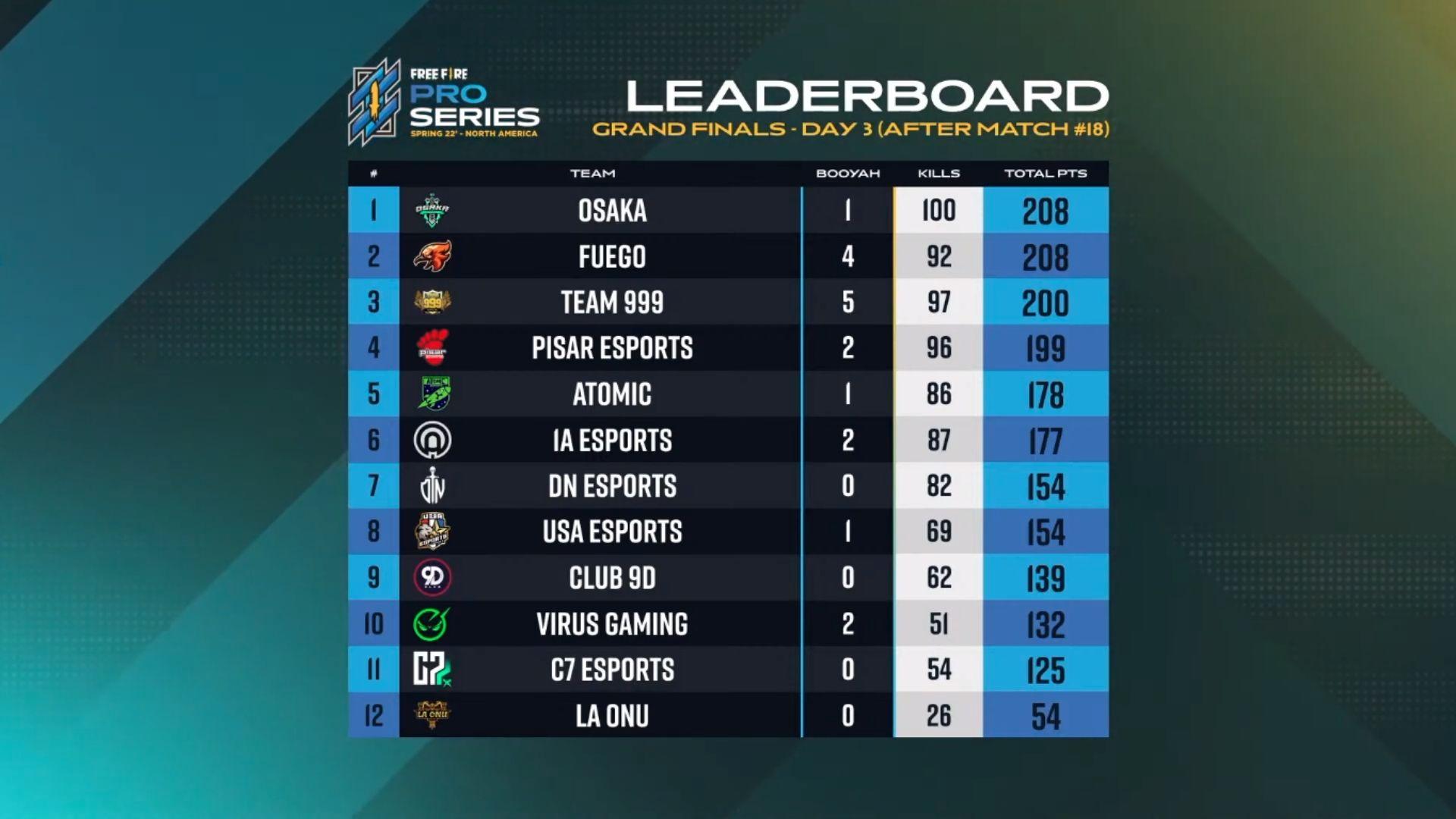 After many nail-biting moments and fierce battles, Osaka and Fuego each scored 208 points. But the trophy went to Osaka as the team was eight kill points ahead of Fuego . Winning the trophy guaranteed them a spot in the Play-In phase of the next major Free Fire esports event, the Free Fire World Series 2022 , also known as the modality world.
Ultimately, winning the event earned Osaka a $12,500 prize, while runner-up Fuego took home $8,500.