Is Garena Free Fire giving away 1200 diamonds?
Players have received a message with a link on social media promising free diamonds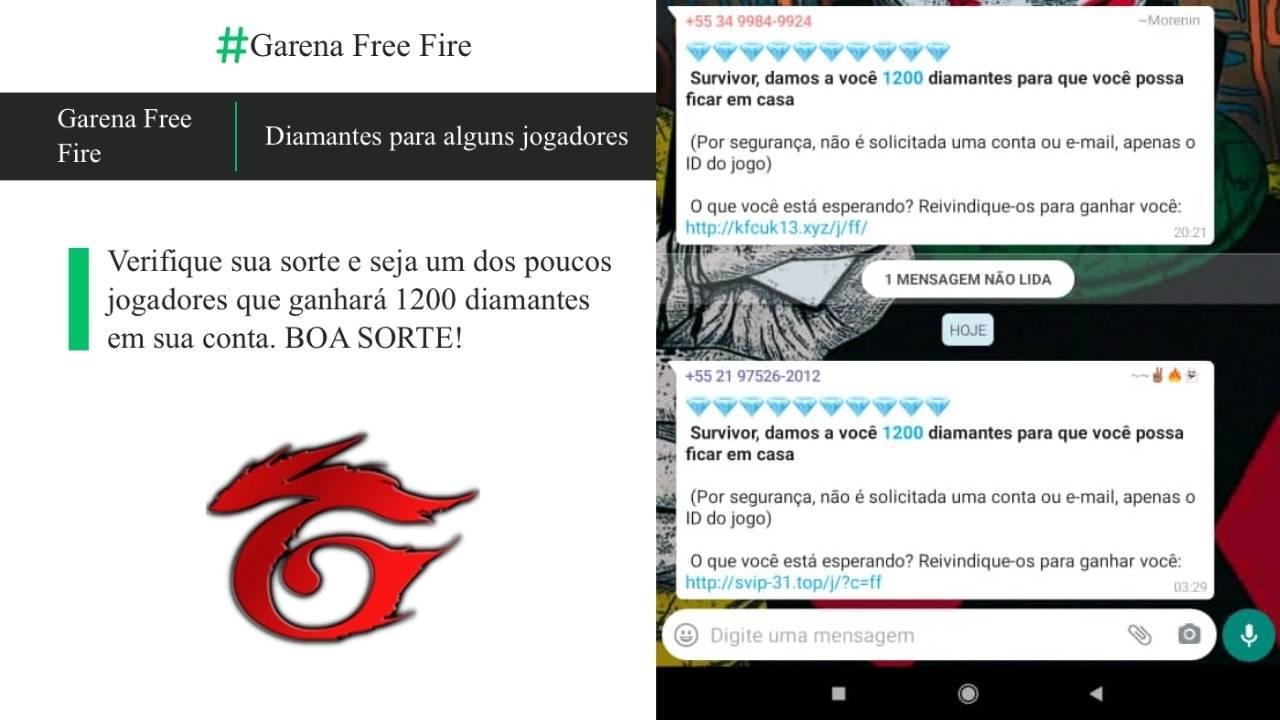 Garena Free Fire is giving 1200 diamonds for players to stay at home. This is the message that people from all over the world are receiving through social networks, but the information is false and the company is not giving any free Diamonds .
No website or application has access to the Garena server so it is possible to insert diamonds into any account.
Garena Free Fire giving 1200 diamonds
The scam begins with the following message:
?????????? * Survivor, we give you 1200 diamonds so you can stay home * (For security, no account or email is required, just the game ID) What are you waiting? Claim them to win you: http: //svip-31.top/j/? C = ff
After clicking on the link, players are directed to a website where they ask you to include your ID and share the link on WhatsApp so that the diamonds are released.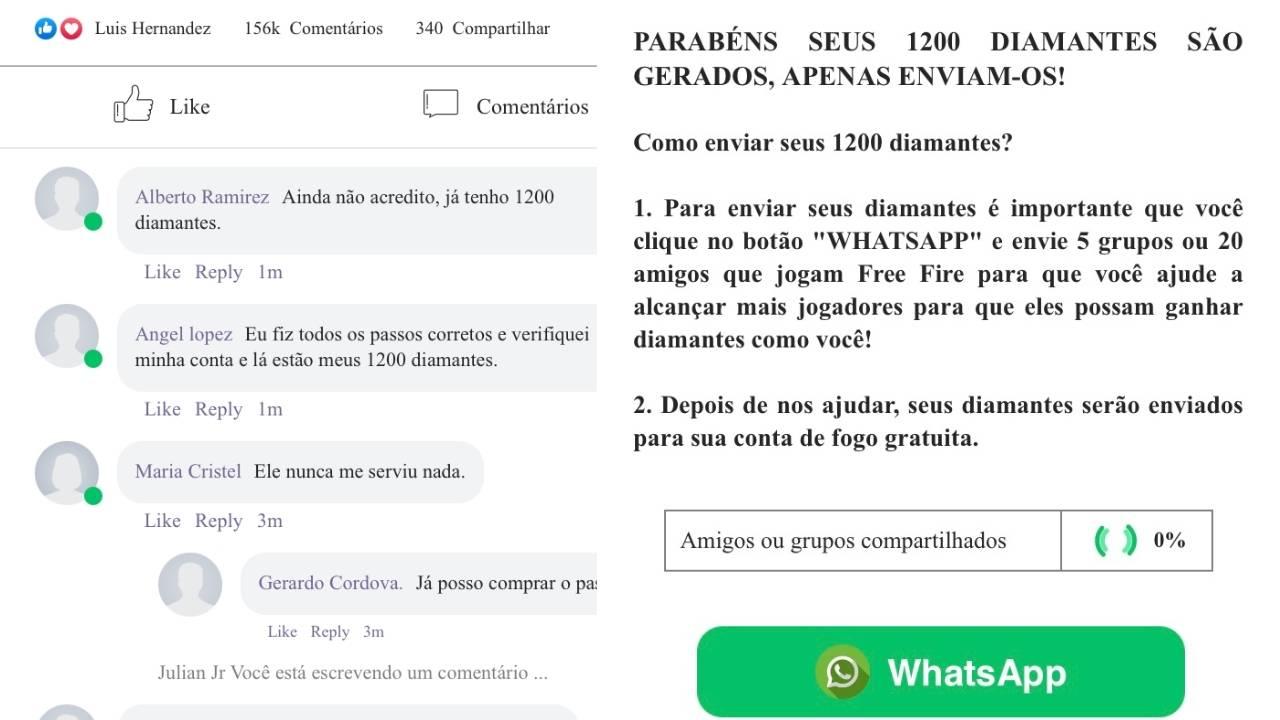 On the website, there are several supportive comments, confirming that the procedure worked, but it is all false. None of this works .
After including the ID and sharing the link on WhatsApp, the site asks players to install an app on their phone.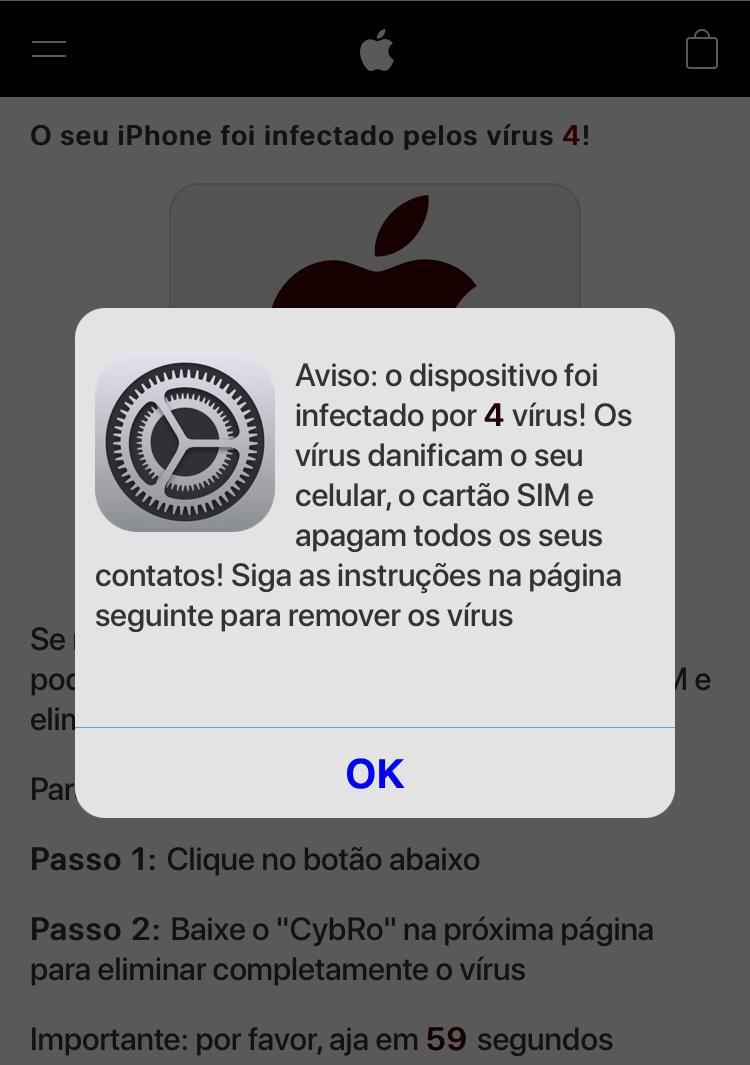 This application is installed outside official stores like Google Play and Apple Store, so your device is at serious risk, in addition to all your data could be stolen, not only the game account but any other type of information.
Conclusion
The information that Garena Free Fire is giving out 1200 diamonds is false and players who perform the procedure may have their data stolen, as well as the device damaged after installing third-party applications.