Elite Free Fire Pass July 2022: Tropa do Veneno; Packs, skins and more rewards
Players will be able to pre-purchase the item starting this Tuesday (28) and receive the marimbondo king loot as a reward.
At the beginning of the month, a new season of the Elite Pass is made available to Free Fire players for purchase. The pass is noteworthy as it ushers in a new collection of cosmetic items, providing a fresh introduction to the game.
The July 2022 Elite Pass is just around the corner, with leaked rewards already available for a few weeks. Players have a broad idea of ​​the possible items, and those interested have already amassed enough diamonds to proceed with the purchase after its release.
Individuals can read on to learn more about Season 50 of the July 2022 Free Fire Elite Pass , called Tropa do Veneno .
Read more: all Free Fire Elite Passes
Free Fire Elite Pass July 2022: Poison Troop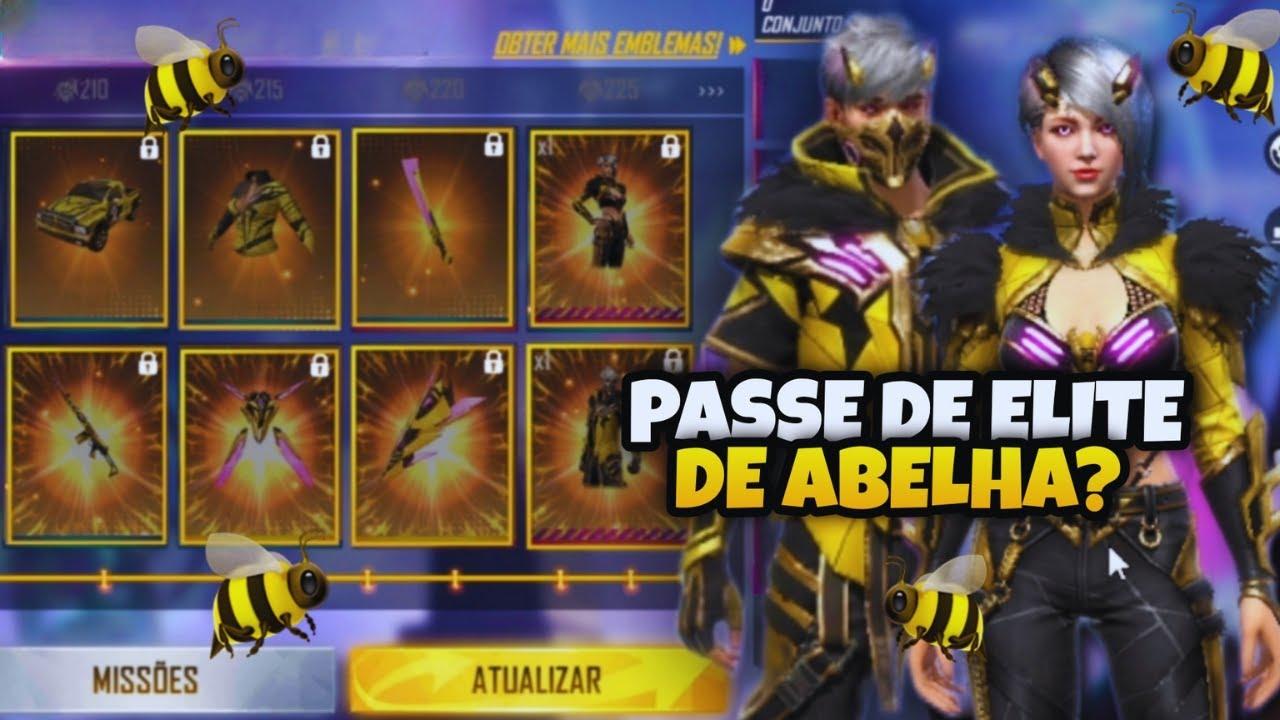 As always, the new Elite Pass will arrive at Free Fire from the beginning of July. Players can purchase the pass on July 1, 2022 for 600 diamonds , and the Elite Pack will be available for 1200 diamonds . Actual pricing may vary slightly depending on the server.
Also, a few days before launch, the developers will offer players the opportunity to purchase the Elite Pack for 1200 diamonds. The only difference is that users will receive an additional pre- order reward, based on estimated availability between June 28th and 30th.
Even after purchasing the Free Fire Elite Pass in July, users need to put in the effort in the missions to acquire the rewards. The premium set of available items is as follows:
0 Badge – Venom Troop Jeep
5 Emblems – Poison Troop Avatar
15 Emblems – Queen Wasp Jacket
40 Emblems – Rei Marimbondo T-shirt
50 Emblems – Queen Wasp
80 Emblems – Machete Rei Marimbondo
100 Emblems – Poison Troop Board
125 Emblems – Poison Troop Weapons Pack (PARAFAL)
150 Emblems - Queen Wasp Loot
195 Emblems – Poison Troop Grenade
225 Badges – Rei Marimbondo Set
It is worth mentioning that the pre-sale of the Free Fire Elite Pass July 2022 starts this Tuesday, the 28th, bringing the Rei Marimbondo booty to players who buy the item for 1200 diamonds in the period from June 28th to 30th.